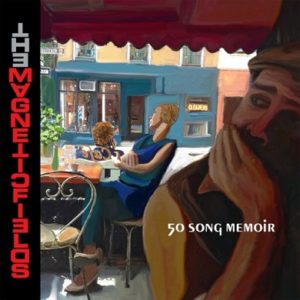 [contextly_auto_sidebar]
GENERALLY, I'm skeptical of the glib and automatic denoting of any intelligent or articulate musician as "a poet." But the connection between popular song and literature go back, in the Anglo-American tradition, at least as long as The Beatles' interest in Lewis Carroll and Dylan's borrowing from Scottish Border ballads.
Of course, at the beginning of the Western tradition, the connection is even stronger: Greek lyric poetry was known that way because of its accompaniment by the lyre.
In any case, with Dylan's Nobel it seemed the right time to launch a series I've been thinking about for a long time. My editor at the Los Angeles Review of Books, a young(ish) native of the Soviet-era Ukraine who loves Russian poetry as well as California freak folk, felt the same way, and offered me a monthly berth. He took the title from a lyric by a late, great literary songwriter named Lou Reed: "All the Poets."
The initial column launched a few weeks ago with my interview (here) with Stephin Merritt of the Magnetic Fields, the grumpy, inspired singer-songwriter whose work I have followed since the mid-90s. Merritt, always intelligent but sometimes a difficult interview, was quite inspired here I think. (The first of the band's two nights at UCLA Royce Hall, behind the new LP 50 Song Memoir, was hilarious and moving.)
Please keep your eyes out for more of these: Another, with a songwriter from Britain, is in the works for late May.