[contextly_auto_sidebar]
IT'S been a very tough year for music lovers, and the last week or so has been especially rough for other reasons. But the legacy left by the late poet/ songwriter is something to be grateful for.
In my latest Salon story, I document the influence of  Cohen from the earliest covers of his songs (Judy Collins' "Suzanne," Fairport Convention's "Bird on a Wire"), through his deep shaping influence on younger figures like Lloyd Cole, Nick Cave, and the young indie rock band Car Seat Headrest.
Had I more space and time, I might have mentioned others influenced by Cohen, like the Silver Jews and Bonnie Prince Billy/ Palace Music/ Will Oldham.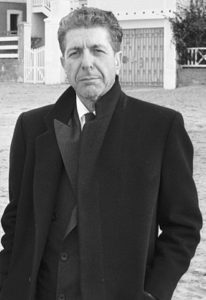 In any case, I and many others will miss Cohen deeply.