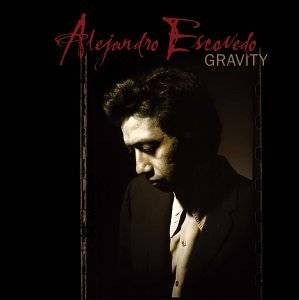 [contextly_auto_sidebar id="CCAh4bKVUCAChyU9848GkcdsXhxXqV12″]
ABOUT a week ago, I caught the Austin, TX, troubadour at City Winery in New York.
Great show — one of my musical heroes — thoughts will follow.
Sheesh busy few days hope to post on this tonight if I can. Everyone needs to pick up his records Thirteen Years and live chronicle More Miles Than Money if they are curious.
He's an eclectic and inventive guy who has one foot in Austin's cosmic cowboy tradition and the other one… somewhere else. (He said the other night that his favorite songwriter was Ian Hunter of Mott the Hoople.) The show I saw involved playing his first solo record, 1992's, Gravity all the way through, with a few other songs near the end.
Three things about Alejandro that relate to my book's point of view and the arguments I've been having about it:
1) During his early-ish years, he worked — like many musicians and writers — at a at record store. (In this case, Austin's Waterloo.) This is getting harder and harder as these places close.
2) Despite a writer I recently debated who told us that the best art is the most popular art — that the marketplace always knows best — Alejandro has been a restless, energetic, deeply soulful and accomplished singer-songwriter for several decades. And he is still largely unknown. So I continue to be skeptical of claims that all the great work has been discovered by fans and that musicians around the edges just aren't talented or aren't trying hard enough.
3) Before the coming of the Affordable Care Act, millions of people in the US — many of them in Texas — had no health insurance. One of them was Alejandro Escovedo. In 2003, he collapsed onstage because of the hepatitis C he'd been living with. It was only because the alt-country and Texas music communities came together for a benefit album —Por Vida: A Tribute to the Songs of Alejandro Escovedo — and concert that he was able to pay his medical bills.
So here we have what may be the richest nation in the history of the world, and we've undercut the safety net so thoroughly that a brilliant and hard-working musician almost died because he got sick. Appalling. And the Tea Partiers in Congress have just tried to repeal the ACA again!
I've not see him play in over a decade, and his capacities are undiminished. (What a great storyteller this guy is — both inside and between his songs.) He also had an absolutely kickass band with him, including an especially strong fiddle player. Long may his flag fly.