[contextly_auto_sidebar id="F72Akus0FnI1F8UXy7215APyWoohS6MQ"]
IT's been both gratifying and frustrating to have my book launch at the LA Central Library fill up so quickly. (Tickets went in a single day.) Now Los Angeles audiences have another chance to see me discuss the subjects I dig into on this blog and in my upcoming book — at Skylight Books.
And I'm glad to say that Janet Fitch, the LA novelist (White Oleander, Paint it Black) — a fellow advocate of independent bookstores who is congruent with my thinking on many matters — will join me for a conversation on Sunday March 15. Skylight, of course, is one of LA's best bookstores, and I've seen a lot of great author readings and discussions there over the years. One of the store's longtime employees is mentioned in my chapter on bookstore clerks; I won't menti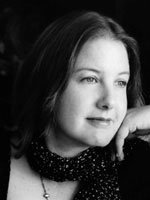 on his name here because it embarrasses him. But they've got a wonderful staff.
Our Department of Self Promotion would also like to point out that the Central Library's ALOUD series — the event there is January 13 — always leaves some tickets for walk-ins, so you may still be able to get in.
I'll be posting a complete lists on the events on this site soon.