[contextly_auto_sidebar id="4kKdYZoxCdDYt0tlY8PDmS0mVgEBCQX8″]
The Brooklyn Academy of Music will soon host an odd hybrid performance recently put on at UCLA's Royce Hall, Exposed: Songs for Unseen Warhol Films. Curated by my friend Dean Wareham, the show, which included legendary guitarist Tom Verlaine and Bradford Cox of Deerhunter and others, was mixed-to-brilliant, depending on who was playing: It had a funny stop-start movement because of all the four-and-a-half-minute films.
Among the highlights for me was the three-song set by Eleanor Friedberger, who I still associate with her old band, Fiery Furnaces, despite what's become a really inventive solo career.
Here is a video from a song from her last album, which Merge put out last year.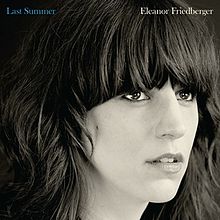 I'd happily buy a disc of her interpreting all of these short films, especially with that great overdriven guitar sound she gets.