[contextly_auto_sidebar id="9AhxX8pf5CvtID3wavJN9goOU6FcNHYU"]
YOUR humble blogger is just back from a few days in Puebla, Mexico, which hosted an annual ideas conference that included writer Piper Kerman, filmmaker Werner Herzog, tiger mom Amy Chua, and a host of musicians, neuroscientists, and magicians.
There was also an appearance by the Orquestra Esperanza Azteca, one of the many groups of kid orchestras inspired by El Sistema. (There is a new branch in LA, where I live.)
I'm still coming down from both jet lag and sensory overload — the conference, was, above all a major jolt of intellectual stimulation. (It was also a lot of fun to be in Mexico and to explore the old city of Puebla a bit.)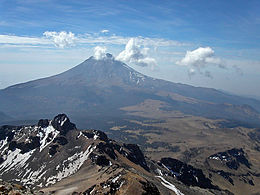 I was part of the delegation of Zocalo Public Square, the Los Angeles-based group that puts on panels and speaker-driven events while running a very sharp journalistic website.
In any case, I will document this great trip — or at least offer a few glimpses — over the next few days.