[contextly_auto_sidebar id="eJnmz4EFyiZtMYvvDKNPqiDekKwUDUR1″]
DIDN'T we hear about how great it was going to be? Those early days, when we were told how funky and non-commercial and liberating the Web was going to be, now seem like ancient history. One writer who believed in the promise of the Internet in the early days has come to see what a much more complex issue the digital revolution would be.
In a farewell piece for Salon, Andrew Leonard writes about his early crush on digital technology and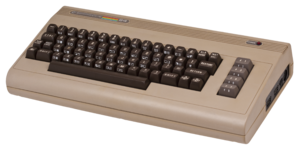 "How I switched sides in the technology wars." As Leonard — who I will miss from the pages of the online magazine — writes:
Where once I evangelized, now I feel disposed to caution. Where once I gleefully trumpeted the way everything was going to change and everybody better get on board the train before they were run over on the tracks, now I find myself wondering when all this change is going to translate into a truly better world, one with greater social justice, a better deal, instead of a raw deal, for labor, and less income inequality, rather than more. And where once I was fascinated and seduced by geek culture, now I am repelled by Silicon Valley arrogance and hubris.
My only serious complaint about this piece is that I wish it were significantly longer — I'd like to see the personal transformation, as well as the morphing of Silicon Valley, fleshed out more fully. Maybe he'll do that elsewhere.
My interest in the Internet is mostly regarding what it's done to the creative class. In any case, this short essay is well worth reading and pondering.