[contextly_auto_sidebar id="862z7etB0M2rQ0o5trkD8bwrkhOQ67rT"]
THE Norwegian crime writer Jo Nesbo is being read and discussed on our shores these days, with a new novel, The Son, out earlier this month. (The book, set in Oslo, is not one of those built around troubled detective Harry Hole.
I spoke to Nesbo when he and his publisher were making a big push into the U.S. market in the wake of Stieg Larsson's books. At the time, it wasn't cl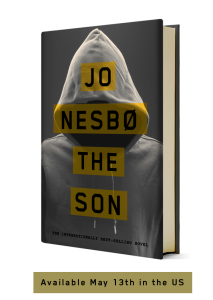 ear if it would work. But I think it's fair to say that Nesbo has found a following in the States. For what it's worth, he was publishing novels in Scandinavia, to some acclaim, years before Larsson's Girl With the Dragon Tattoo came out.
Here is my piece, in which he taked about reading Jim Thompson's The Killer Inside Me.

"I wasn't that into crime novels at all," he says, "but a friend introduced me to the work of Jim Thompson — I loved all his books. When I read [Raymond] Chandler, it was a bit comic, these romantic, melancholy monologues. To me, Thompson was braver, more extreme."
I like Nesbo a lot, and found him smart and reflective. He's also a musician, and I enjoyed speaking to him about alt-country figures like Gillian Welch and David Rawlings.