[contextly_auto_sidebar id="kNYZhxkhTXTFf6ORXY8ykY6cNtaDGWj8″]
THE other day I spoke to Astra Taylor, a documentary filmmaker who was involved in the Occupy movement, about her new book The People's Platform: Taking Back Power and Culture in the Digital Age. I'll be writing about her more fully shortly, but for now I'll just say this is one of the best books on the impact of digi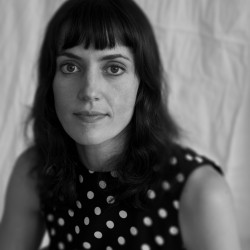 tal technology on our lives, especially our lives and producers and consumers of the arts and culture.
Here's a link to the book's British publisher. (Okay, I know that's odd. But some of my readers and British and I know they feel left out.)
ALSO: Please forgive these choppy notes today — a busy one but I'll get into this stuff in more detail in a week or so. On Tuesday I caught The Tallest Tree in the Forest, the more-or-less one-man-show now at the Mark Taper Forum in downtown LA. Tallest Tree, written and performed by Daniel Beaty, tells the story, from various vantage points, of the life of singer/actor/activist Paul Robeson. The man's life is complex for sure and he remains a kind of lost figure in our history.
Here's a review by the LA Times' Charles McNulty. Because I will be writing about Tallest Tree, I'll quit here for now.
FINALLY: This month Vanity Fair has a story about Salman Rushdie's fatwa over The Satanic Verses. It made me think back to the day I spent with him a few years ago, which almost turned scary. Here's the story.
I asked Rushdie if he would have been happier being a more-or-less unknown literary novelist than a shorthand for the persecuted writer.
 "I think you make the best of what you get," he said in his plummy accent, wearing a dark blue suit and gesturing donnishly. "And it's really easy for me to shut it out. Like most novelists, I developed early on quite strong habits of concentration, and even a requirement of solitude. Every day I just go to a room, shut the door and work. And the fame thing feels very trivial."
See you all next week with some more fulsome posts.