[contextly_auto_sidebar id="dTd8KUgvezSMCnL3vPx3MNcoWYDv5jqq"]
OVER the last few years I've been corresponding with a number of rock musicians about how their world has changed in the post-label, post-recordings world we seem to be moving into. One of the most observant of them is Dean Wareham, former leader of indie-rock bands Galaxie 500 and Luna. Dean has a new solo album – his first – and is currently on a national tour.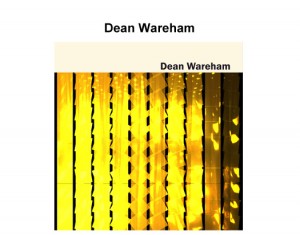 I spoke to him for Salon; here's my interview. And here's part of his response when I asked him about the current situation for musicians:
Everyone's in this boat right now. Everyone's saying, "Good lord, it's easy to get attention." Or maybe not easy, but you can get attention. You can get on the Internet, you can be all over the place, and connecting with people. It's hard to sell music, sell any physical product. Now it's getting harder to sell downloads as well. And it's not just me saying this. Apple and iTunes will admit as much also. I don't mind smaller budgets for recording. I don't know. I think you can make a great-sounding record for, I don't know, $20- or $30,000, you can do it. But, whatever, for some people it's hard to come up with that money too.
He also talks about his new record, his acting career, and the late Lou Reed.
ALSO: One of the ways the music ecology has changed is a shift in the criticism and journalism that brings it to the audience's attention. Over the last decade or so, a movement called Poptimism has developed; Poptimism prides itself on concentrating on popular work and superstars. And it often goes beyond what it denounces as the "rockist" canon that is sees as obsessed with white guys with guitars.
A New York Times magazine story taking aim at the Poptimists. Here's Saul Austerlitz:
The issue is not attention — any critic who ignored mass taste entirely would be doing his or her readers a disservice — so much as it is proportion. Music critics are as snobbish as any other variety of critic, but lately, their snobbishness has been devoted to demonstrating just how unsnobbish they are. Given Katy Perry's string of No. 1 hits, a well-honed argument about her appeal is a welcome addition to the musical conversation. But should gainfully employed adults whose job is to listen to music thoughtfully really agree so regularly with the taste of 13-year-olds?
The causes of this, as well as the stakes, it seems to me, go beyond rock or pop criticism. Austerlitz wonders about other genres following this model:
A significant subset of book reviewers would turn up their noses at every mention of Jhumpa Lahiri and James Salter as representatives of snobbish, boring novels for the elite and argue that to be a worthy critic, engaged with mass culture, you would have to direct the bulk of your critical attention to the likes of Dan Brown and Stephenie Meyer. Movie critics would be enjoined from devoting too much of their time to "12 Years a Slave" (box-office take: $56 million) or "The Great Beauty" ($2.7 million), lest they fail to adequately analyze the majesty that is "Thor: The Dark World" ($206.2 million). What if New York food critics insisted on banging on about the virtues of Wendy's Spicy Chipotle Jr. Cheeseburger? No matter the field, a critic's job is to argue and plead for the underappreciated, not just to cheer on the winners.
I get into some of this stuff in my book, but for now, I wonder how my readers see this issue. What should music journalism concentrate on, and what's the right tone?
FINALLY: One of the very finest of the earlier model of music criticism us Peter Guralnick, known for his two-volume Elvis bio as well as genre studies such as Sweet Soul Music, which helped turn me on to 60s soul figures like Sam Cooke and Solomon Burke.(He also writes wonderfully about country and rockabilly.)
He's anything but trendy or gimmicky, so it's striking to see that Guralnick will be reissuing his books with various enhancements: "Now Mr. Guralnick, 70, is extending his franchise," a new story says. "Seven of his books, beginning with Feel Like Going Home and Lost Highway, his two earliest, but also including the Presley and Cooke biographies, are being reissued this year and next in 'enhanced e-book' editions that include video and audio material and, in some cases, new chapters on figures like Jerry Lee Lewis and Delbert McClinton."