[contextly_auto_sidebar id="32rmFQIcwhA54BeHtYSmHSIWsnR6KSaz"]
WHAT drives actors to do what they do? Can they inflict real and lasting emotional pain while transforming themselves? And has science been able to document and quantify any of this? These questions are explored in a long, nuanced new story on the Atlantic's Health channel.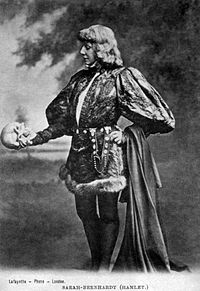 Sitting behind this story, of course, is the recent death of Philip Seymour Hoffman, who was able not only to inhabit a huge variety of roles but to seem to many people who knew him in real life far more stable than he turned out to be.
We're assumed acting and psychological pain go together for a long time, writes Judith Ohikuare. "As a result, the sudden and often surprising deaths of talented actors sometimes inspire fearful, knowing whispers about the dangers of delving "too deep" into harrowing roles." But there's less science around the subject than you might think, she writes.
In truth, cognitive scientists and psychologists have been reluctant to embrace acting as a serious subject of study. But researchers like Thalia Goldstein, an assistant professor of psychology at Pace University, have recently started to investigate the links between the two fields with the idea that both disciplines can be enriched by a study of their commonalities. In a joint paper from Goldstein and Yale professor Paul Bloom, "The mind on stage: why cognitive scientists should study acting," Goldstein argues that psychologists can look to how actors create emotions in order to understand human nature in a new way.
The story gets into various psychological theories, the resemblance between acting and lying, as well as the history of acting, including the "believable truth" of Stanislavsy and disciples like Lee Strasberg, and what this all tells us about how actors practice their craft.
It's all complex and hard to sum up succinctly. (I urge everyone interested in this to revisit Edmund Wilson's classic essay, "The Wound and the Bow.") But playwright and performance artist Deborah Margolin, who knows how hard acting is, comes down this way:
"I've gone to dark places in terms of the roles I've played, and I've also gone to dark places just living. There's this whole thing about suffering for your art and I think that's baloney. I tell my students not to worry about the suffering. Suffering will find you—seek the joy."
ALSO: Sometimes, not all that often, I wished I lived in Australia. That's the way I feel reading this New York Times story on the Adelaide Festival, the three-week bash powered by the equivalent of $12.7 million in public money. It's run by David Sefton, who my fellow Angelenos will remember for his years running the performance series at UCLA, including the international theater festival, which brought groups like Complicite and the Societas Rafaello Sanzio to town.
The UCLA series remains strong, and the woman who runs it now, Kristy Edmunds, is a visionary in her own way. But we miss Sefton here.
Overall, this festival, which has not only drawn many thousands of visitors to the city but allowed adventurous and original art to happen, shows what's possible when a society gets over its anxiety about supporting culture.