[contextly_auto_sidebar id="hPd2FVtPIrH02PAHBYXfxFyuIQJdbTd3″]
HOW are novelists doing in the post-recession, Internet-besotted world? In Britain, apparently, even purportedly successful and well-reputed writers are hanging on by their fingernails. That's the conclusion of a nuanced and well-reported piece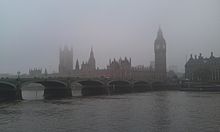 by Robert McCrum in the Observer.
The story starts by describing Rupert Thomson, an award-winning novelist, approaching 60. Appropriately for a writer influenced by Kafka, Thomson is about to see his world shrink around him — his next writing space will be so small he will not be able to stand up in it. Writes McCrum:
Thomson is not yet broke, but he's up against it. The story of his garret is a parable of literary life in Britain today. Ever since the credit crunch of 2008 writers have been tightening belts, cutting back and, in extreme cases, staring into an abyss of penury. "Last year," said novelist Paul Bailey, speaking to the Observer in 2010, "was sheer hell". Off the record, other writers will freely confide their fears for the future, wondering aloud about how they will make ends meet. Hanif Kureishi, for instance, recently swindled out of his life savings, told me how difficult his life had become. Never mind the money, the very business of authorship is now at stake.
The story — "From bestseller to bust: Is this the end of an author's life?" — goes on to look at how technology and the slumping economy have exerted themselves, reversing good times that lasted from about 1980, the inauguration of the Booker Prize.
Many readers, who enjoy the fact that they can get books delivered rapidly through the mail, or to their Kindle, are unaware of how this revolution has worked out for writers, who've seen advances plummet.
As in the U.S., where the pressures are similar, a whole infrastructure is being destroyed. "To writers of my generation, who grew up in the age of Penguin books, vinyl records and the BBC, it's as if a cultural ecology has been wiped out," McCrum writes. "For as long as most of us can remember, every would-be writer knew the landscape of the printed word. This Georgian square was home to publishing grandees (now retired). On that high street were the booksellers (now out of business)."
Journalistic writing about books and authors has held up a bit better in the UK, but the demise and shrinking of book sections has had a baleful effect as well. The story tries to end on a hopeful note, but when only the independently wealthy or the tenured can afford to write novels, it's not just the writers who lose something. Everyone who reads loses something.
ALSO: One of the most celebrated indie-rock bands of recent years is The National, from New York. I seem to be in the minority here, but I've found guitarist Bryce Dessner's chamber music to speak to me more directly than his rock band. A Brooklyn festival put on by the Los Angeles Philharmonic brought his classical stuff to my attention, and I was moved and impressed by last fall's collaboration with the Kronos Quartet. His new release, St. Carolyn by the Sea, is equally strong and original.
Brooding, Eastern European in tone, played on electric guitars, it reinforces my sense that this is not just a rocker straining for credibility. And almost as good: The second half of the new disc on DG includes the Suite From There Will Be Blood, by Radiohead's Jonny Greenwood, who long ago proved himself a substantial dude. Both compositions are fairly grim, but they make my heart sing.