Whenever someone of visibility in the music industry proclaims that the pandemic lock-down world now needs this (whatever that is), the chances are good that it's here already.
The crucial ongoing question of how to maintain the depth and scope of the opera/symphonic world without the usual trappings (like a grand opera house) is being addressed, both comically (in the well-circulated Das Rheingold: Coronadämmerung video) and seriously (in the newly-unveiled Samuel Barber Dover Beach, seen here). Beyond their engagement factor, do these videos expand or diminish the art form? What do we want more of in the future? What are the most viable templates?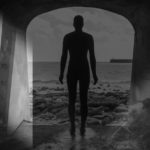 The answers are going to change by the week.
When unveiled in late March, the Das Rheingold: Coronadämmerung video was exactly the kind of laugh the public needed. Jamie Barton (Fricka) and Ryan McKinney (Wotan) wittily update the Wagnerian setting with the two of them communicating over their phones when they first wake up in the morning, she while brushing her teeth and he with his sleeping mask pulled over one eye with half eaten pizza slices on the bed stand. It's well done in both conception and execution, an intelligent transposition from the mythical source material to our modern technological times. That was my reaction, at least, when I still had hopes of a fall opera season.
Now, in late June, however, the video leaves a bit of a pit in my stomach: With so much live activity cancelled through December, what if this Wagnerian bagatelle is all we have for a good long while? Even more terrifying, what if our great institutions are down for the count?
Enter this newly-made Dover Beach video.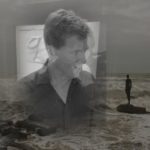 Dover Beach is one of those pieces that sophisticated music lovers know about, but, chances are, haven't heard lately. The Op. 3 designation maybe doesn't help its case: Yes, Barber was a phenomenally early bloomer, although the world tends not to know just how much. His unpublished student works are nearly as numerous as his published ones. Scores such as Dover Beach and Adagio for Strings, both written when West Chester-born Barber was still a student at Philadelphia's Curtis Institute of Music, weren't early flukes but the work of a surprisingly seasoned master.
Dover Beach is a through-composed piece for voice (most often baritone) and string quartet, set to words by British poet Matthew Arnold (1822-1888) using the Dover landscape as a study in the melancholy of impermanence. The line that most jumps out at me is "let us be true to one another": With the little control we have over the world that is bearing down on us in unexpected ways, we at least have one-on-one human commitments, and perhaps nothing is more powerful than that. The music is in a vein similar to the famous Adagio for Strings, but to my ears, Dover Beach is hardly bleak: it's an unblinking confrontation with reality, emerging with a sense of what we do possess amid so many evaporated illusions of what we thought we had.
The video is in moody grey and white, with superimposed images of baritone David John Pike singing the piece and Antony Gormley sculptures of humanoid figures along the U.K. coast — artworks I think of as modern counterparts to the enigmatic statues of Easter Island. Visually, there's a wonderful fluidity to the way the images are taken in by the scope of the video picture and intermingled with each other. Sculptures and singer are glimpsed in clear relief only occasionally, so constantly evolving are the images.
Musically, this is all you can want from a Dover Beach performance. Pike knows how to use his vocal colors, and he has a natural linguistic sense that allows the text to emerge naturally without the kind of self-conscious highlighting heard in the famous Dietrich Fischer-Dieskau/Juilliard Quartet recording. And the string quartet, headed by veteran Allegri String Quartet violinist Rafael Todes (though this time with family members), plays with a wonderful sense of discovery that reminds you just how fine Dover Beach is.  
How the video came out is a new-tech saga unto itself. Pike, a Canadian now based in Luxembourg, hatched the idea and contacted Todes after seeing a late-April story in the Daily Telegraph about how the informal concerts Todes and his family quartet were playing on the front lawn of their home in west London were shut down by authorities. Supposedly, the performances were encouraging neighbors to violate the lockdown. Pike contacted Todes, and they hatched the Dover Beach video idea.
Pike knew sculptor Gormley, whose images had appeared on his Mahler Orchestral Songs: the Organ Transcriptions disc. Ultimately, the Landmark Trust gave permission to use video materials of Gormley sculptures that were commissioned and positioned on the UK coast. Videos of Pike singing from Luxembourg were made with an iPhone attached to the mic boom. Sound mixes were aided by the advice of Montreal engineer Carl Talbot; visuals were assembled by Dezso Vaghy in Kingston, Ontario. The budget: Practically nothing.
How I found about it: My neighborhood in Brooklyn Heights has nightly concerts by Peter Kendall Clark, not unlike Todes's in London, and were similarly under threat of being shut down because socially distanced viewers were said to block traffic. Those concerts have continued, and a posting on my Facebook page prompted Pike to request a video glimpse of one of them — and, in exchange, he linked me with his newly-finished Dover Beach project. And to think I was once a Facebook-phobe.
I believe this is a video and musical performance that expands the artform. Of course, one never knows. The next generation of operatic communication comes from On-Site Opera, which is giving personalized phone performances of Beethoven's song cycle An die ferne Geliebte through early July for $40 a pop — with a choice of soprano or baritone. I'm signed up for 10:30 a.m. on Saturday June 27 — with baritone Mario Diaz-Moresco accompanied by the distinguished pianist Spencer Myer. Just today, I received the email introducing the Beethoven cycle.
I'll report back.