The burden of being Jessye Norman (1945-2019) – and it had to have been considerable, with that much vocal talent and so much intellectual awareness of its value – was perhaps most clearly manifested in her attitude towards recordings.
The process and the permanence of recording never seemed to entirely sit well with her. At the peak of her career in the 1990s, her recording of Bartok's Bluebeard's Castle was held up for three years. When I ran into her at the theater one night and said, "You sure know how to keep a guy waiting," she playfully replied "My fault! My fault!"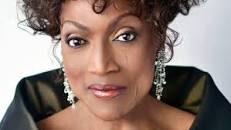 Behind that, though, she was much like the title character in the 1981 French cult hit Diva, in which the fictitious American soprano Cynthia Hawkins refuses to allow her celestial voice to be recorded. In fact, that character wasn't fictitious at all. It was Jessye Norman. She knew it, she admitted it and she didn't mind. Unlike her celluloid counterpart, she did allow herself to be recorded, but she vacillated, stressed herself out, and left recordings unreleased to this day.
Chief among them is Tristan und Isolde. I interviewed her numerous times over the years, and the role of Isolde was like the forbidden fruit that stood just beyond her reach but not entirely. She admitted at various times that she was "holding contracts" for the role but frankly worried that the Act I curse would not leave her with enough voice for the rest of the opera. Then she said, off the record, that she had recorded all of Isolde's music but "under circumstances I wouldn't wish on anybody."
Norman wouldn't elaborate. I asked her later if she had reconsidered her refusal to let the recording be released. She seemed less adamant, but still, the recording remains under wraps. Here's my guess on the circumstances: Though lacking a suitable Tristan, she went ahead and recorded the opera, didn't take well to having a phantom cast, and kept the kibosh on the whole thing.
At least there's a live recording from Tanglewood – from, maybe, 1981? – of her singing Act II with Jon Vickers. Is that possibly releasable now?
Norman hated the very idea of pirated recordings. She felt the people who put them out were making money they didn't earn. "Why don't they find a proper job?," she exclaimed. But even at the height of the compact disc boom, how could anybody have made much from performances such as a sublime Aïda from Paris and a recital from Edinburgh? Norman herself attempted to license recordings from European radio archives – performances that she approved – and even had an approximate release date for a multi-date collection of them. However, gaining proper clearances turned out to be infinitely more complicated than she had thought, and the project never happened.
An Aix-en-Provence video and audio recording of Rameau's Hippolyte et Aricie, with Norman singing the imperious role of Phèdre under the direction of John Eliot Gardiner, has come out in sub-standard quality on various bootleg labels. There had been talk of an Erato-label recording, though Erato at that time had little faith in Rameau and wanted to keep the set to two discs. That meant too many cuts for Gardiner. And once, when I asked Norman about the project, she said, "Only three people would buy it – you, me, and my mother." But the live performances do exist, maybe in release-able form.
Judith Weir's cycle woman.life.song was given a reportedly tentative Norman premiere at Carnegie Hall. Later, in August of 2000, Norman reportedly had one of her greatest moments of all time with the piece at the BBC Proms. Of course it was recorded and would have to have survived. Somewhere …
Schubert's Winterrreise by Norman exists on a video in a staged production by Robert Wilson. However, rehearsals and performances happened right around 9/11, which upset Norman greatly. Friends of mine have seen the video and report that she wasn't in good voice. She vowed to get back to it but never did. But that video exists somewhere.
The Sacred Ellington: I don't know much about this project except that it brought together sacred music written by Duke Ellington and that it toured the Far East, among other places. Certainly, it exists in some sort of recorded form. I'd love to hear it.
Now for what might have been.
Charpentier's Médée was on her short list for Erato. I don't know if she ever sang the role onstage, but she was committed to the project, though probably not contractually. She said that every so often Erato would remind her of the project, but probably gave up when her voice became too Wagnerized for French Baroque. (As it happened, Erato signed Les Arts Florissants around the time that ensemble was touring an extraordinary production of Médée starring Lorraine Hunt Lieberson which the label did record and release.)
Pierre Boulez was committed to writing a song cycle for her, but never did. Not her fault. At one point when Boulez had to cancel several months of activities for knee surgery, Norman told me that she hoped he would get down to work on the piece. I don't know if he ever did, or even if texts were chosen. But it never came to pass.
Michael Tippett's Byzantium was written for her, Georg Solti and the Chicago Symphony, set for his farewell season as music director. When Norman received the score, probably late, she realized she couldn't do it justice, or maybe couldn't sing it at all (it's really tough), and cancelled. Solti blasted her in the press – but, quietly behind the scenes, Norman paid for the coaching fees for her replacement, Faye Robinson. I have never thought it was Tippett's best piece. Maybe Norman felt the same.
Spirituals in Concert – the Sequel. The first televised Spirituals in Concert with Norman and Kathleen Battle was pure delight. The experience itself hadn't been an especially happy one for Norman because of the rushed circumstances at Carnegie Hall. But she vowed that a followup program with Battle would happen. It didn't.
(Interestingly, around the time that Battle was fired from the Metropolitan Opera, Norman stumbled onto a bank robbery in Boston while en route to Symphony Hall – she looked out her limo window and said something like "Isn't that man breaking into the bank?" – but she kept it quiet at that time. She didn't want a good-cop-bad-cop dynamic that would make Battle look even worse.)
Leonard Bernstein's West Side Story was recorded by the composer in the summer of 1983, and Norman was set to make a guest appearance singing the song "Somewhere." It was eventually overdubbed by Marilyn Horne. But does a Norman overdub exist? Somewhere?
There's more, no doubt. But this is what I know from conversations both with her and with various recording executives in decades past. Might we finally see a Jessye Norman box set?