How often does opera — that medium in which so many elements can cause major derailment — defy so many odds?
I had to see La Gazza Ladra (July 18 at Jazz at Lincoln Center's Rose Theater in a one-night-only semi-staged performance), if only because Teatro Nuovo offered the opera a long-shot hope for redemption.
Few people have explored the forgotten works of the 19th century as continually as Teatro Nuovo artistic director Will Crutchfield. But as quixotic as this annual summer workshop can sometimes seem — with repertoire where scores tell far less about what's supposed to happen than with, say, Wagner — Crutchfield seems to know the strength of whatever limb he's going out on. And this time, he delivered a conversion experience.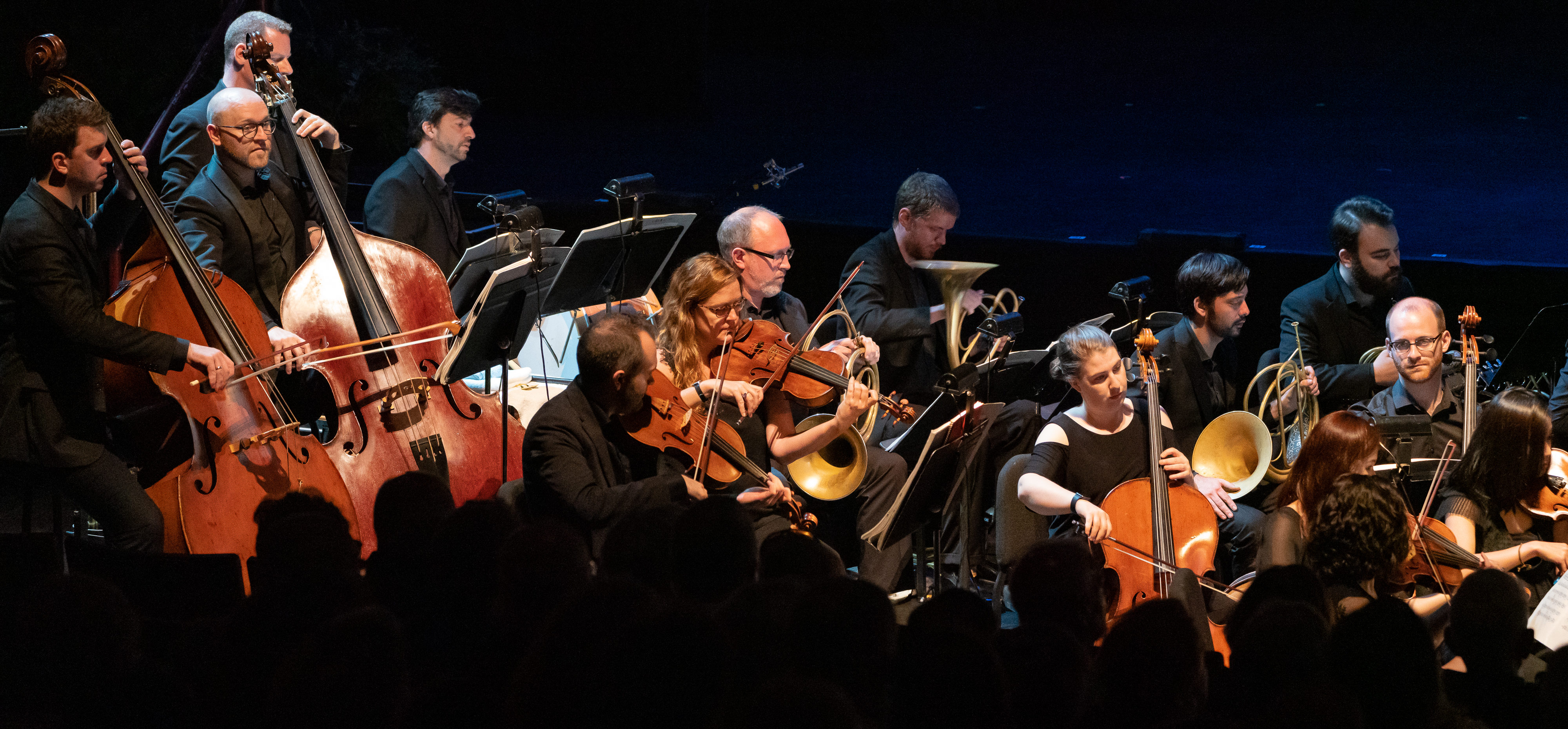 As a longtime Rossini skeptic, I've left Metropolitan Opera performances of Semiramide and La Donna del Lago convinced that the music had simply been churned out by the yard. But I also knew that such conclusions may be provisional. Rossini's rock star status couldn't have been a fluke, and his less-performed works looked like a lost continent possibly analogous to Handel, whose operas have emerged as musically rich and dramaturgically viable despite centuries of neglect, but only after breakthroughs in historical performance practice.
One Handelian example: A couple of generations ago, cadences used to be played a full beat after recitatives had ended, as if to place a punctuation mark. Cutting that beat and playing the cadence as the singer finishes the phrase has taken 20 minutes off the running time of some Handel operas, put the musical events into higher relief, and given the drama a greater overall sense of urgency. Might similar breakthroughs await Rossini? I could hope.
Nonetheless, when Opera Rara came out with its now-much-acclaimed recording of Semiramide, conductor Mark Elder said at a press event in New York that the key to the opera's inner life was to perform it uncut .
Un-what?
For a piece that feels like it's five hours long, going on ten?
Well, when Peter Sellars began staging Handel operas uncut, the philosophy was similar: The more you cut the better Handel operas, the longer they seem, because the subliminal effects of tonal planning — which act on the ear like a carrot stuck in front of a horse — are interrupted. And when I finally got down to listening to that Semiramide, I didn't always love the cast, but I understood what Elder was talking about. The tonal planning made up for some of the recording's more studio-bound performances.
But La Gazza Ladra? The Thieving Magpie? Its three-hour-plus length is hardly justified by epic-sized personalities. The characters are everyday people in an at-best-improbable situation: the heroine is going to be put to death for stealing valuable silverware that was in fact carried off by an enterprising bird. Even the popular overture has never made much sense to me. That Rossinians laud the overture's innovate use of snare drum sounds like grasping at straws.
At the end of the Teatro Nuovo performance, those wrongs hadn't been righted — but most operas have many things wrong. The surprises that roared out at this Gazza Ladra were the plus sides revealed by the adherence to historically-informed performance.
For starters, the intimate Rose Theater felt even more intimate because the orchestra pit wasn't sunken; it was just a bit below the stage, as in many 19th-century Italian opera houses. Onstage, the singers were given just enough physical action to explain what was going on, with no fussy stage business to trick out the arias.
There was no conductor. Concertmaster Jakob Lehrmann kept the orchestra together while keyboardist Rachelle Jonck gave cues to the singers. With all of the musical traffic that needs to be directed in any opera, this conductorless situation amounts to 'going commando' — liberating the cast with a greater responsibility for their own performances, since they're not having the sense of their every phrase dictated by the conductor. They sang more directly to the audience, and in collaboration (rather than in tandem) with the orchestra. That freedom also allowed them to project the emotions at hand and sell them with the kind of energy that brings us to the theater. In effect, the singers were off the leash.
The audience impact was perhaps more profound thanks to the lack of theatrical illusion. No suspension of disbelief was offered or needed. We weren't watching some alternate universe where people sing. This was an opera. Somehow the lack of pretense made the inconsequential plot a fairly decent excuse for being with these singers and music. With less division between performers and listeners, we were all in it together.
At first, I missed the sheen of a modern orchestra; soon, I was relieved not to have it. The singers seemed to carry better over the demure gut strings. Winds were more piercing — and had more innate personality. And since this was an era of opera where the theatrical narrative also was obliged to be part of a menu of music, there were moments where the piece takes a break from its own story and lets some of the orchestra members have their own jewel moments.
Of course, the natural horns dictate their own kind of phrasing. But I particularly loved the way the double-bass tremolos created almost an electric-current effect, heightening tension in any passage where that technique was used. Also interestingly, many recitatives were accompanied only by unaccompanied cello (no keyboard), a practice that was apparently common in many Italian opera houses up until World War I — again, another subtle barrier between the sense of the opera and its listeners was removed. Most important, the phrases consistently lilted. Even tragic moments had a kind buoyancy, and they weren't less tragic because of it.
The score thus emerged as mostly top-drawer Rossini. The first step in appreciating that is accepting the music for its highly-formulaic self. Every trick in the book is there. You can hear cadences coming miles away. But this is a score where Rossini was always throwing little curve balls, often in the form of momentary pockets of music that you definitely do not expect. Maybe one or two arias didn't need to be heard. But who cares, amid such an overall musical panorama?
I haven't mentioned the singers — all technically and stylistically accomplished — because the plot demands the kind of ensemble performance where it's hard to single out particular cast members.  
So here they are in order of appearance: Hannah Ludwig as Pippo, Christopher Hochstuhl as the magpie (darting around the stage in a sort of mutant frock coat), Allison Gish as Lucia, Rob McGinness as Fabrizio, Alisa Jordheim as Nietta, Spencer Viator as Giannetto, Erik van Heyningen as Fernando, Hans Tashjian as Il Podestà, Samuel Ferreira as Giorgio, Jacob Wright as Antonio, Daniel Fridley as Il Pretore and Peter Warren as Ernesto.
The odd part is that this performance didn't prompt me to seek out recordings of La Gazza Ladra. What Teatro Nuovo created was a visceral encounter with the opera that might not translate to CD or DVD. This piece was written to be experienced live, not examined under a microscope — though a certain type of microscopic consideration was no doubt necessary for Crutchfield to arrive at this performance.