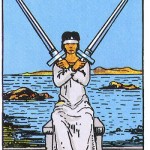 Cultural drift has been of particular concern with Dmitri Shostakovich.
The world was still very much digesting his extensive output encompassing 147 opus numbers – like those acres of string quartets written near the end of his fraught life – when biographies began appearing, revealing that covert meaning was often more prominent than overt. Subtext eclipsed text, one reason why the Emerson Quartet, for one, observed how the music doesn't look like much on paper but creates its own world when played.
Bit what of the early works? The ones written before the Stalinist crackdown of 1936 that necessitated an abrupt change in Shostakovich's compositional manner? Before the composer's so-called `inner immigration'?
A different problem, here. Those early works mirror the world of post-Revolution, pre-World War II Russia that was boiling with cutting-edge creativity and burgeoning technology. And Shostakovich's rowdy Piano Concerto No. 1  – which drew from his early years when he made money by playing piano in silent movie houses – is moving closer to the center standard repertoire, having just arrived at the Mostly Mozart Festival in a newly-minted interpretation by Yuja Wang on Aug. 9 at Lincoln Center.
Wang learned the piece only in recent months, tried it out with the Bay Atlantic Symphony at The Borgata resort in Atlantic City (where the orchestra has a summer season), and has several other dates to come after this New York engagement with conductor Osmo Vanska. But even the most historically-aware musicians of Wang's 20-something generation aren't likely to know The Keystone Cops, Mac Sennett's bathing beauties or recognize the long-outdated mechanical pianola effects in the final movement. Such element, unmissable in any performance, were less  prominent in hers. Whether or not that's a shortcoming depends on how much the pianist compensates for what's missing. In other words, does a piece as medium-weight at the Shostakovich concerto have other faces that performers can show the world?
The composer was a highly accomplished pianist and his recordings are to taken seriously. Many composer-led performances can have a dry urtext quality, but that would never do in this helter-skelter piano concerto with its eager-beaver tunes, solo trumpet commentary that's alternately a source of poetic commentary and satirical militarism (imagine Prokofiev's Lt. Kije on crack). But amid all of that antic musical collisions in the piece, Shostakovich's piano playing on his two recordings sometimes feels more French than Russian, each note molded with its own sense of presence but also with a fleet, catch-me-if-you-can quality. In contrast to the powerful but less reckless French EMI recording of the concerto, Shostakovich's Soviet recording (Yedang) feels faster and crazier, as if the pianist/protagonist is laughing all the way to the straightjacket.
In other words, it's a good task for Yuja Wang, who tends to shrewdly assess a piece's needs and attend to them in her own personal ways. The interplay with solo trumpet (Philip Cobb, with a deep, rich tone quality) show how much Wang has the soul of a chamber musician, even in that wonderful final-movement moment when the pianist basically tells the trumpet to shut up. Having found her way through the abstraction of the Prokofiev Piano Concerto No. 2, Shostakovich couldn't keep any secrets from Wang.
What I found most surprising about her performance is how the more reflective moments were shaped with a flexibility and warmth one associates with Chopin. So often before 1936, one senses Shostakovich screaming "I am not Rachmaninoff and don't you forget it." Artists everywhere around him were turning the page. The world was  re-starting with a blank slate that didn't include traditionally cushy  romanticism.
Wang made the piece look backward convincingly with rounded phrases, bits of rubato and a sense of melodic movement that sometimes soared balletically. Like the composer, she brought a kind of glistening tone quality to the pianism pointing to Ravel influences and acting as a counterbalance to the music's antic brittleness. Though it's essentially a "now" concerto, Wang showed how "then" was perhaps underneath it all. Hardly a career-boosting concerto, Wang and Vanska conspired to create a performance whose accessibility came from a solidly personal relationship with the music. The audience seemed pleased. It was good to see.
Framing the concerto was Prokofiev's Classical Symphony and Beethoven's Symphony No. 8, which mirror each other from distant times and places. I didn't love Vanska's Beethoven symphony recordings as consistently as some people – they were so controlled and contained – so I was happy to hear that the conductor is letting the 8th fly a lot more while maintaining his smart sense of long-term line. So often when an artist has had an intensive recorded encounter with an important body of work, the subsequent performances feel like the cigarette after sex.
Speaking of sex: What did Wang wear? At first, she seemed to have replaced her high heels and higher hem lines with a full-length black dress. And then you realized the black was see-through fabric. So…imagine a sports bra and micro-mini-skirt covered with mosquito netting. It's enough to bring Cher out of retirement. But wait: Isn't Cher doing just that? Imagine putting the two of them in the same room.  That would be historic – no matter what happened.