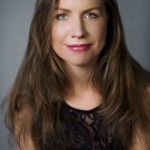 When the much-missed soprano Barbara Bonney was singing lots of new music in the '90s, she stated, with equal parts rashness and shyness, that she was considering writing music herself – for herself. Not a bad idea, since nobody knew her voice better than she did. 
She seems never to have gone through with it. And the idea seemed just as radical on Jan. 18 until Kate Soper sang an extended scena of her own making, titled now is forever: Orpheus and Eurydice, with the American Composers Orchestra at Carnegie's Zankel Hall.
Soper, 32, has apparently demonstrated enough talent in past pieces to warrant what we're told may be a significant opera commission in her future. This new piece suggested a certain state of readiness, and it held up beautifully next to some formidable company: Lukas Foss's all-but-classic Time Cycle and Bell Drum Towers by Zhou Long (Pulitzer Prize winner for his opera Madame White Snake), whose new piece is wonderfully entrancing with a distinctively Chinese voice but healthy influences from Kaija Saariaho at her most aggressively ethereal.
Soper wasn't as novel as she might seem. At the dawn of opera on the cusp of the 16th and 17th centuries, singer Francesca Caccini wrote at least two operas. Besides being the toast of Venice high society, singer Barbara Strozzi (1619-1677) was one of the great compositional voices of her time. Only recently discovered are the low-profile nuns who defied Vatican orders by writing music for themselves and each other, sometimes capturing their vocal personalities with a specificity that can be heard in performances even today. 
In centuries prior, the great polyphony composers were expected to be singers as well. (The spotty employment history of Jacob Obrecht, for one, may well have been caused by the iffiness of his voice rather than any compositional considerations.) So Soper is hardly quixotic, though you wonder if the brashness of youth was essential to this enterprise.
now is forever is an extended setting of a Jorie Graham poem that freezes the moment when Orpheus looked back at Eurydice in an extended poetic examination. "The vocal part covers a wide range and utilizes my somewhat unusual, non-classical background as a singer. A compositional concern was to keep the orchestra alive and kicking but out of my way, balance-wise," wrote the composer in her program notes. If her various pieces on YouTube, such as Only the Words Themselves Mean What They Say or As A Crow Flies, are any indication, this new piece represents a great act of consolidation.
Only the Words treats its text explosively: it's sometimes sung, sometimes shouted. One might call it a Sopera. An instrumental work, Crow flies all over the place – only a few of the places being ones I'd want to revisit. The new 15-minute now is forever seems thoroughly assured orchestrally: it's downright lush at times, and full of effects that distantly echo Britten's Four Sea Interludes from Peter Grimes, but with a depiction more of invisible ether waves in the ether than anything oceanic. Any number of line readings – an acting term, I know, but it works here – suggested the emergence of a first-class dramatist, especially in the final moments when the vocal part went to its lowest possible register for the lines, "they were deep in the earth and what is possible swiftly took hold." This effect wasn't just superficial word-painting; it truly suggested the elemental-forces-beyond-our control implications of that marvelous poetic line.
At intermission, any number of people thought the poem and piece  too long. Well, the piece really needs to sung by someone other than the composer, someone with a larger voice with a good background in classical art song to match the meaning of the words with vocal color that makes the proper visceral impression . One thinks of the Strauss opera Capriccio, with a 12-minute monologue by the character La Roche that can either kill the scene or lift the entire opera to a new level. Soper wouldn't just do her composer self a favor by delegating now is forever. The divas of the world need more pieces like this to save themselves from endless rounds of standard repertoire. Maybe even Bonney would emerge from retirement.