Stepping into the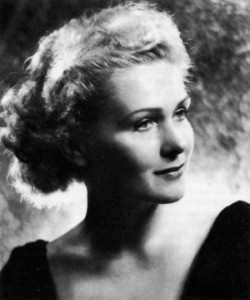 mind of a famous opera singer is almost certainly dangerous territory. What would you find there? Visions of an ideal performance? Shadows of less-perfect ones? Voodoo dolls representing artistic rivals? Crucified critics?
Let's not even guess how Placido Domingo envisioned Washington Post critic Anne Midgette following her accusation that his conducting sabotaged the Washington National Opera's production of Tosca. For the first time in his life, Domingo wrote a letter to the editor in protest. Ultimately, he called attention to his lack of in-person rehearsal time with the singers and reminded the world anew that his conducting career has run a rather poor second to his singing.
How could his temper get the best of him? I offer a clue: During a 1996 interview, Domingo told me, in all sincerity, "I never get good reviews in New York." That simply wasn't true. The courage it takes to face a huge theater of discriminating opera fans doesn't necessarily translate into a thick skin. Possibly the two qualities are mutually exclusive: An artist isn't an artist when closed off from the world. No doubt that's one theory why Domingo would have his judgment so skewed – and be so wounded – by Midgette's review.
A more extreme case, unfolding in 1996, has recently come to light. The legendary Mozart/Strauss soprano Elisabeth Schwarzkopf was the subject of an unflattering biography by the now-deceased Alan Jefferson. The book, titled Elisabeth Schwarzkopf,  claimed to have all kinds of new evidence revealing her Nazi past, suggesting she had protection and help from high-ranking Nazi officials at the dawn of her career in 1940s Germany. Then retired, in her 80s and living outside of Zurich, Schwarzkopf went through the page by page with journalist/critic Alan Sanders with the intention to sue, finding inaccuracies great and small while also re-contextualizing the facts. Her memory was almost too clear to be believed. But even in her 80s, I observed Schwarzkopf slipping easily between German, English and French depending on what was needed. During her prime, she had memorized all the Hugo Wolf songs right down the pedal markings in the piano parts
Much of her refutation was taped, and those tapes have been published with presumably minimal editing in a 133-page paper-bound volume titled The Schwarzkopf Tapes: An artist replies to a hostile biography."So specialized is its appeal that it's only available by mail from England through the Classical Recordings Quarterly for 9.95 pounds sterling (http://crq.org.uk).  But rarely has there been such a protracted, unguarded and detailed tour through the mind of such a refined, intelligent artist, the singer whose recordings of Der Rosenkavalier and the Strauss Four Last Songs are lasting reference points against which all are measured. She also gives glimpses of her great artistic partnerships, especially with her husband Walter Legge. He discovered her in Vienna after World War II, produced her recordings, guided her career – while also pushing her to sing long after she wanted to stop.
Opera artists from Domingo to Schwarzkopf seem to ride so high in the water yet remain remarkably vulnerable. We think of them at curtain time bathing in the adulation of a successful performance. And nobody plowed the waves with more dignity and regal serenity than Schwarzkopf, with her meticulous, studied sense of self presentation. Were it not for the gap between her two front teeth, she might've been mistaken for Pat Nixon. What lay behind all of that? Decades and decades of fear.
Though portrayed as a paragon of blonde ambition, Schwarzkopf thought of herself as always being pushed out of whatever tiny comfort zone she might've had. "I didn't ask for the Marschallin [in Der Rosenkavalier], I didn't ask for the Countess [in The Marriage of Figaro], they gave it to me…I did not dare ask. I was frightened to ask for anything. I was frightened most of my life in the theater, in front of the conductor, the colleagues, everybody. …With De Sabata, with Karajan, with Furtwangler…Fischer-Dieskau….singing beside me and perhaps not liking it."
Surprising? In my own hour-long encounter with Schwarzkopf a year before, she never talked about how good she had been – in the book, she describes her Metropolitan Opera appearances as "awful" – but readily discussed how good others thought she was. When the Jefferson book quotes her husband Legge as saying, "You know, you're a bloody marvel," her stern correction is "You're a bloody miracle" – rather more complimentary! She spoke most glowingly about how Vittorio de Sabata felt about the Melisande that she sang for him (though the radio recording was led by Herbert von Karajan). She signed her letters – even ones to me – "Kammersangerin" – an official title conferred by the German and Austrian governments. Many singers vastly inferior to her were awarded as such, but Schwarzkopf wore it like a medal. Repeatedly, she says she didn't sing to be famous. She sang to be good at it.
So many times, one looks at Jefferson's fairly logical interpretation of the facts only to find that a significant piece of information from Schwarzkopf puts them a completely different light, so much that you realize you had to have been there to understand. She hated being characterized as ambitious. What may have looked like guidance from Nazi officials during the war when she quickly promoted to starring roles were beleaguered administrators desperate to fill a slot. That meant facing ill-suited roles like Zerbinetta in Ariadne auf Naxos. Ready casting options weren't always plentiful in wartime Berlin. Travel wasn't easy. Privately owned automobiles were confiscated for the war effort. Even bicycles weren't viable, she related, due to broken glass from bombings. When she became a star in Berlin in 1942 with a series of song recitals, success was tempered by her being under contract to sing tiny opera roles. But Jefferson couldn't have known that because Schwarzkopf sang them under a pseudonym.
No doubt Nazi-ism set the tone for her fearful life. The most startling piece of new information in The Schwarzkopf Tapes was that her father didn't cooperate with the Nazis before they came to power.  And when they did, he lost his job. So fearful were these times that Schwarzkopf remembers her father saying "Please put the flag out…please do the greeting. You bring us in the devil's kitchen if you do not comply. Please, you know that we are observed and suspected." When biographer Jefferson describes the family's move to Berlin, putting young Elisabeth in a position to enjoy the culture and excitement of that great city, Schwarzkopf interjects, "With what money? Could you tell me that, please?"
We can't imagine. Maybe that's why Schwarzkopf had a horror of writing any formal comprehensive memoir. Once when I asked Hans Hotter about the war years, he muttered something about how nobody could ever understand. The great Wotan asked, almost plaintively, "Can we talk about something else?"