Let's start with a p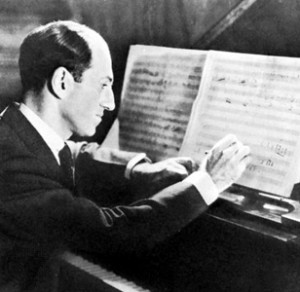 rediction: The much-revised Porgy and Bess that was unveiled for the first time on Wednesday at American Repertory Theater in Cambridge will go back to the opera's original ending, not because it's sacred and untouchable, and not because Stephen Sondheim went eloquently ballistic in the pages of the New York Times over reports of what was afoot. Put simply, the old ending works better. It's pitch perfect, in fact, and so solid that it still works when cluttered up with some angsty new writing. And if one can take the vociferous first-preview audience response as proof that the revision works, too, I'll only speculate that the response would've been more ecstatic had the production, in general, kept more of what's best in the original.
The 1935 George Gershwin masterpiece has a long history of revision, starting from its opening in Boston during which much music was cut. The perceived failure of the subsequent Broadway run led to a version made after the composer's death that felt more like a musical than an opera. Since the 1970s Houston Grand Opera production that played on Broadway, the drive has been on to restore almost everything Gershwin ever wrote for the opera – then-New Yorker critic Andrew Porter took the position that more was better – so the pendulum was bound to start swinging the other way.
And boy has it swung in this scenically spare production at A.R.T., said to be headed for Broadway, with new scenes, some new dialogue and idiosyncratic new orchestrations – muted trumpets, saxophones and concertina accordion – that change the piece's landscape, not radically but considerably. Stephen Sondheim's letter of protest in the New York Times might be most easily answered with a Peter Brook solution: Give the show a slightly different title. Brook's version of Carmen became The Tragedy of Carmen and doesn't pretend to be the original.
My appearance at the first preview – not usually what journalists frequent – began innocently enough some six weeks ago upon learning that Audra McDonald was playing Bess. That, alone, enough for me to get on the American Repertory Theater website to buy a ticket for the first-preview, if only because assignments elsewhere meant that this may be my only chance to see it. Only later did I realize that Norm Lewis stars as Porgy, Suzan-Lori Parks is revising the libretto and Diane Paulus is directing.
McDonald remains the main draw. I never thought I'd hear her sing Bess, if only because the opera inspires great ambivalence in the African-American community. Many aren't sure how they feel about the stereotyping, not to mention the uneducated language (Toni Morrison, for one, can't abide by the grammar of "Bess You is My Woman Now"). The opera offers opportunities for young African/Americans to sing with major companies but can also turn into a trap. The excellent, versatile bass-baritone Gregg Baker stunned audiences as Crown some 20 years ago at the Metropolitan Opera, and he's still singing that role, perhaps for lack of other offers. McDonald certainly doesn't need Porgy and Bess, but apparently couldn't resist a fresh look at the piece that, at the very least, gave the world some of the greatest music Gershwin ever wrote.
This new production has made some positive upgrades. The panorama of characters in Catfish Row – the 1920s Charleston, S.C. enclave of "Gullah" culture – includes the crippled but resourceful beggar Porgy, lots of hard-working, hard-playing laborers and their families, plus the bully Crown and his girlfriend Bess. So what is the city slicker Sportin' Life doing there, always trying to talk Bess into coming to New York for a life of high-class prostitution? In this version, he's hiding out from a bit of trouble in New York and, in the meantime, is dealing cocaine to his "country cousins." Makes sense.
One song never quite made sense for me was "A Red Headed Woman" sung by Crown in the middle of a hurricane. Now, it's "red-dressed woman," in reference to what Bess wears in the first scene, and is yet another ploy to get her back. We also see Bess when she returns from Kittiwah Island mad with fever, having missed the ferry boat – rather than catching up with her after she has deliriously taken to bed. How did she get back to Catfish Row in her ill state? She walked on water – during low tide.
Near the end, Bess' decision to leave Porgy for Sportin' Life isn't just about her weakness for drugs, but her fear Porgy will be convicted for killing Crown and that she will be found to be an accomplice. So she still leaves. But when Porgy comes back from being questioned by the police, apparently scott free, she's still hanging around with her adopted baby and gives lots of impassioned speeches about how she never will be accepted in Catfish Row. This is in keeping with McDonald's portrayal of Bess not as a bad woman but someone who looks perpetually hunted, has seen too much and lives in a brutal reality from which she can never really emerge.
But some events are more powerful when they happen offstage – as the Greeks taught us so well. Usually, neither Porgy nor the audience knows if Bess has abandonned him for New York when thefinal scene begins. His slow realization of the truth climaxes in the song "Where's My Bess," which still happens after a fashion, but is merely moving – as opposed to devastating. It must also be noted that Porgy doesn't travel by goat cart (modern directors of all sorts have avoided that) so that when he decides to go to New York, he asks for his cane. Fair enough. And better that than in the Trevor Nunn film version, in which Porgy dramatically sheds even his cane, in a moment that unwelcomely recalls Amahl and the Night Visitors.
The production is still shaking down. I'm not saying much about the other performances because they don't seem fully realized at this point in the production. But the fundamental problem is that the music isn't trusted enough. The overall pacing is improved over the original, but at a price: The overture is truncated, the "B" section of "I Got Plenty of Nothing" is gone, though its lyrics turn up in post-song dialogue. The new orchestrations often respect the spirit if not the letter of the original harmonies, but several songs have syncopated rhythmic counterpoint that doesn't really add much other than a more bouncy, contemporary pace. But in songs where the characters reveal their souls, such as "Bess You Is My Woman Now" and "I Loves You Porgy," the more operatic the performance the greater the impact, if only because there's more of it.
This sort of mistake is often made by theater directors who are new to opera. They think of music as theatrical information. But it's not. It's music, and it has powers that we don't full understand. That's one reason why opera circles tend to mind the letter of the score. It's not purism, per se, but an acknowledgement that the music's delicate ecosystem can be killed by too much intervention. Or too little.
What lies in the middle? Instincts and genius.