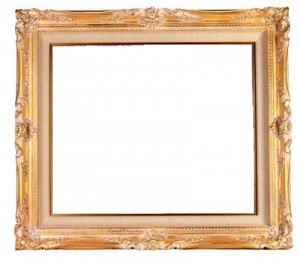 "White. A blank page of canvas. His favorite. So many possibilities."
The very last line of Stephen Sondheim's Sunday in the Park with George expresses the kind of optimism that deservedly arrives with the start of every new project & every new year, even a new fiscal year.
A fresh start.
A clean slate.
Square one.
Tabula Rasa
A New Beginning
There may be nothing more empowering to the human mind than the chance to start anew.
That's why I believe in the power of New Year's Resolutions.  They are opportunities to express our best intentions.  To articulate our highest priorities.  To think about our selves and our organizations in the way in which we'd like them to be.
Beware those who disdainfully say that the road to hell is paved with good intentions.  They constrain your creativity and drain your optimism.
Our minds have a wondrous capacity for imagination.  Ideas & intentions necessarily precede and outnumber accomplishments.  Let's not worry one bit about making resolutions that may fall short.  Surely there is virtue enough in exercising the power of "what if…"
Because SOME resolutions WILL become accomplishments.
The folks at StatisticBrain.com researched the top New Year's Resolutions.  I offer them here with special interpretation for arts & cultural leaders resolving for themselves and their organizations upon entering a new fiscal year:
Lose Weight – What unnecessary baggage are you still carrying around?  Whenever someone says, "We've always done it that way" you've found an area deserving of scrutiny.
Get Organized – Your Mom stopped telling you to clean up your room years ago…  but what would she say about your office?  Seriously!  Take a day to purge and reorganize.  You'll feel better and you'll set a great example for the rest of your office!  (And your Mom will be so proud!)
Spend Less, Save More – Read my recent blog on budgets with your organization's leadership team and discuss:  "Toward what objective would we spend our extra 10%?"  http://www.artsjournal.com/audience/2013/06/please-sir-i-want-some-more-budget/
Enjoy Life to the Fullest – Here's an interesting topic for your next staff meeting:  "If we knew that this was the final year of this organization's life, what would we do to make the most of it?"
Staying Fit and Healthy – The best investment you can make for the new year is to take stock of the hard-won lessons of the past.  Before you wipe the slate clean, invest some time & effort to write a "case study" around each of the 3 most critical challenges you faced in the past year that describes what you did (or wish you did) on each.  The key to staying fit is in developing healthy habits.  Candid self-assessment is a biggie!
Learn Something Exciting – How about starting a "thing of the month club" within your organization?  Gather together with other people who want to get into the habit of learning – and come up with a process to share news, relevant books, blog posts, apps, research reports, articles & more.
Quit Smoking –  "What is our organization's most unhealthy habit?"  Why not survey your staff today?  It's never easy breaking bad habits, but the benefits can be huge.
Help Others in Their Dreams – Name one emerging nonprofit arts or cultural organization or leader in your community that you admire.  What is one thing that your organization might be willing to do to support that organization's (or leader's) audience-building efforts?  (For example, might you send an e-mail to your list on their behalf?)  With no strings attached, why not call that person up and offer your gift today?
Fall in Love – We spend so much time & effort trying to get audiences to fall in love with OUR offerings, it's easy to forget that love must be mutual.  What effort have you made to fall in love with your audience?
Spend More Time with Family – Your staff wants more than a paycheck and your volunteers deserve more than donuts & coffee.  They want to belong to something greater than themselves.  They want your personal connection.  Resolve to make each and every one a meaningful part of your process to make the magic happen.
With best wishes for a happy & prosperous new (fiscal) year…
# # #