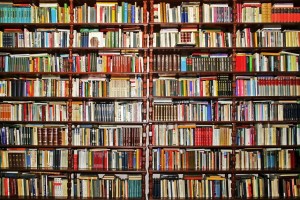 You'll never have to start "from scratch" again.
Have you heard of the massive on-line library that collects, evaluates, catalogs and shares high-quality/non-proprietary work samples among nonprofit arts & cultural organizations?
Recognizing that 1) so many of the administrative, marketing and fundraising staff of arts & cultural organizations arrive at their positions from OUTSIDE the sector and without any specific arts & culture-oriented training, and 2) that arts & cultural organizations in so many communities face similar challenges, the establishment of a curated on-line library provides a powerful resource to learn from, emulate and build upon the experiences & accomplishments of others.
Among the library's searchable (i.e. budget, size, genre, situation and more) resources:
Marketing Plans
Audience Surveys
Direct Mail & Advertising Campaigns
Grant Proposals
Strategic Plans
Research & Position Papers
Press Releases
Videos, Powerpoints and Scripts of Presentations to City Councils/Municipalities
Annual Reports
Staff and Board Training Materials
Why haven't you heard of it?
Because it doesn't exist.  Yet.
But it could.  DO YOU THINK IT SHOULD!?!
If you're interested in helping make this happen – drop me a note:  Matt@AudienceAvenue.com
# # #