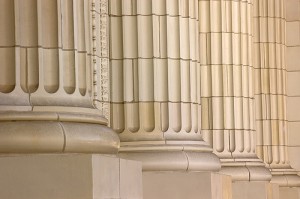 New Years Day is an excellent time to reflect on the beliefs we choose to carry forward into the new year – the pillars upon which our future efforts will be based.
Here are my TOP FIVE.
I welcome discussion – and would love to hear yours, too!
— 
An empty seat never recommended anything to anybody.  Arts & culture is a business driven by word of mouth.  Every empty seat (or whatever that looks like for your type of organization) represents a FAILURE to invest in the future of your organization.
The only thing worse than having no audience is attracting the WRONG audience.  Don't pursue short-term goals at the expense of long-term objectives.
The value of arts & culture derives not from the success of any single genre, organization or venue – but from the nurturing of a multi-layered ECOSYSTEM that offers many people many different ways to achieve personally-meaningful connections.  (We too often take the term "arts & cultural community" for granted, but the plain truth is that NONE of our organizations can exist outside of such a community.)
 "Return on Relevance" is at least twice as important as "Return on Investment."  Sure, our endeavors need to make good "business sense" – but staff, volunteers, board and stakeholders need to appreciate that how an organization engages, renews and sustains RELEVANCE with its audience is, by far, the most important determinant of an organization's sustainability.  Really.
If necessity truly is the "mother of invention", then the arts & culture sector in the year 2013 should be the EPICENTER of innovation!  Here are two great questions to kick-off your first staff/committee/board meetings of 2013:  What is the priority of innovation in our organization?  How can we meaningfully share the lessons we learn with others in our arts and cultural community?  How might we collaborate with others to build on our mutual learning experiences?       
With best wishes for a healthy & prosperous new year!