"The best way to have a good idea is to have a lot of ideas."  In that spirit, AUDIENCE WANTED dedicates this summer to stirring up a potpourri of creative notions & half-baked thoughts around the purpose of growing audiences for the arts & cultural sector.  Suspend practicality & judgment for the moment.  We are just brainstorming here – with an emphasis on BIG thinking and CREATIVE efforts.  
Together, let's see if we can amass an absolutely HUGE number of wild & crazy ideas.  Got a Bright Idea to contribute?  Write it up in less than 500 words (along with a brief self-introduction) and send it to:  Matt@audienceavenue.com. 
—–
A Universal Gift Card for Arts & Culture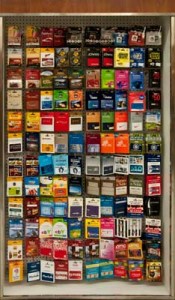 I'd like to buy you the gift of an arts & cultural experience.
Problem is, I don't know if you'd prefer discovering the edgy theatre company, the symphony orchestra or a day at the art museum.  True, many arts & cultural organizations offer their own gift cards, but why should I have to lock you in to just one organization's offerings?
Why can't I purchase a gift card that can be used at any of your city's arts & cultural attractions?
Here in Phoenix, where the ShowUp.com brand represents the breadth of the arts & cultural community's offering, why can't there be a "ShowUp Card" whose $'s can be redeemed (both in person and on-line) at a wide range of arts organizations and cultural destinations?
Having researched this question over the years, I've discovered that there exist two types of gift cards:
Closed Loop – such are the cards of Target, Starbucks, Home Depot or any other individual merchant of any size.  There's typically no fee associated with buying such a card, because once purchased, the $'s are trapped into that particular merchant's orbit (i.e. that's the closed loop).  The company will make its money when the $'s are ultimately spent.
Open Loop – such are the VISA or MasterCard or American Express cards you can buy at the Mall.  They are often creatively branded to encourage you to spend the $'s with a particular group of merchants but the truth is that the $'s can be spent anywhere that VISA, MasterCard or American Express is accepted.  The issuer of such an Open Loop card must assess a service charge, because there exists no expectation that, once bought, the card will be spent at any particular merchant.  If I buy you this kind of card, you're just as able to purchase groceries as to go to theatre.
What I imagine:  A "closed loop" gift card that functions among an ASSOCIATION OF MERCHANTS!  Imagine the power of an entire community's arts & cultural organizations being able to sell $'s into a commonly accepted gift card that exists specifically to engage even more arts & cultural experience – and locks those $'s into the orbit of companies offering theatre, music, dance, art, festivals, culinary and cultural attractions.
The "closed loop" system is inadequate for the arts & cultural sector's needs where we commonly believe that someone who attends one organization's performance can and should becomes a prime candidate for ANOTHER organization's participation subsequently.
And if I buy you a $50 card – and you spend only $46 – then haven't I also just given you a $4 head start on your NEXT purchase.  Isn't that encouraging!?!
With the arts & cultural sector's natural focus on "growing the pie" rather than "fighting over the size of the slices," isn't it also natural that we should be the innovators of a new collaborative function of gift card?
—–
Hey!  I know we're only brainstorming here, but if this is an idea that you're already doing (or if you know somebody who has the power to make it happen) please get in touch:  Matt@audienceavenue.com.
 # # #