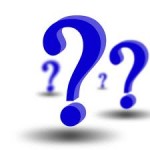 Why is this night different from all other nights?  Thus starts "The Four Questions" – the centerpiece of the traditional Passover Seder (held tonight) which recounts the story of the Jewish people's freedom from slavery in ancient Egypt.  The Seder is more than a great meal with family and friends.  It is an annual experience by which a Jewish family revisits the essence of its history, religion and culture in a way that conveys meaning and connection forward from generation to generation.
Preparing for this week's holiday has me thinking about what four questions might well serve as (at least) an annual "touch base" for those of us who work in the arts & cultural community:
What makes what we do IMPORTANT? – What goals do we set for ourselves and for the experiences we offer to our audiences and communities?  How do we balance the desire to entertain with responsibilities to preserve traditional art forms or give voice to new perspectives and creative expressions?
What makes what we do COMPELLING? – However we set those goals, how do we invite, engage and sustain audiences and stakeholders whose participation and appreciation is the ultimate reason we exist. 

What makes what we do WORTHWHILE? – How do we sustain our ability to offer our organization's scope of experiences over time?  What is the value that attracts and serves audiences and what on-going investments must we make in labor and leadership to nurture and adjust that value.   

What makes what we do GRATIFYING? – What is the highest expression of fulfillment that can be sought by/for: 1) our audiences; 2) the artists whose work we produce or present; 3) our organizations (and their Boards of Directors. staffs and volunteers) and 4) ourselves, personally.
What might we learn – and our organizations accomplish – from asking these questions?
And even more important, what is the culture of mindfulness and purpose that we can nurture for the future by getting into the habit of asking these questions today.
Those are good questions, too.
# # #
If you received this post by e-mail, please click here to LEAVE A REPLY:   http://wp.me/p1TKGH-cb