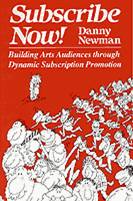 A well-worn copy of Danny Newman's Subscribe Now! has been a treasured resource throughout my career in arts & cultural marketing.  His influence is evident in the practices of the vast number of performing arts organizations that still orient their marketing strategies to the concepts first published in 1977:
"The subscriber is our ideal.  In an act of faith, at the magic moment of writing the check, he commits himself in advance of the season's beginning (often many months in advance, and we then also enjoy the interest on his money which we have just put into banks or into short-term securities.)"
But times change.  Arts, audiences & organizations have changed in so many profound ways.  Subscribe Now! was a marvelous book in its time – but 1977 was was the same year that:
the very first Apple II computers were sold,
the prototype NASA space shuttle (the Enterprise) made its first test flight off the back of a jetliner, and
the twin towers of the World Trade Center were completed.
Today is SUCH a different world!
Please know that I intend absolutely no disrespect to Danny Newman and his work.  (My copy contains his autograph and a very kind and encouraging personal note.)
There's every reason to love the ideal Dan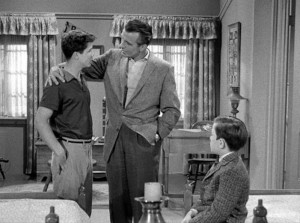 ny Newman's point of view represents.  (And I still think the book should be required reading for people with responsibility for marketing the performing arts.)  
But in today's arts & cultural reality, it is fair to acknowledge that the advice sounds increasingly distant and corny – kind of like watching Ward Cleaver say,
"You know, Wally, when I went to high school, we used to have to wear a collar and tie to school every day."
Wally replies:  "Well, gee, Dad, they're not allowed to be that mean to you anymore."
It's not that the advice is fundamentally wrong.  Rather, it is just too monochromatic for times that are considerably more colorful and complex.
Going forward, this blog is dedicated to exploring a variety of dynamic new approaches.
 # # #