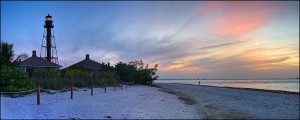 A year ago this week, Mrs. T and I were headed south to Florida via Amtrak, an experience that we found…well, interesting. Come Wednesday we'll be flying there, and if all goes well, we should be ensconced in our comfy little Sanibel Island bungalow (which is "ours," of course, only in the sense that this will be the fifth year in a row that we've rented it for the first part of January) right around the time the sun is setting over the Gulf of Mexico.
Our plan is to spend the next week and a half together, after which I board the first of a series of flights that will take me to Chicago, New York, and San Francisco, there to open two different productions of Satchmo at the Waldorf and see a pair of sharply contrasting shows on and off Broadway. Once we get Satchmo open in San Francisco, I'll head straight back to Sanibel and Mrs. T.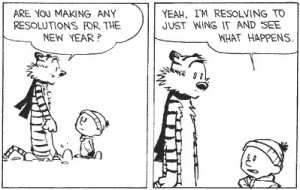 Because our time together is so much shorter than usual, I've decided not to do any blogging (other than the regular daily postings) between today and my arrival in Chicago on January 10. I have no shows to see or deadlines to hit this week, and I want very much to be completely present throughout that time. So I'll jump the gun by four days and post, as is my custom, the Ogden Nash poem that I like to share with you each New Year's Eve, followed by my customary end-of-the-year good wishes:
Come, children, gather round my knee;
Something is about to be.
Tonight's December Thirty-First,
Something is about to burst.
The clock is crouching, dark and small,
Like a time bomb in the hall.
Hark! It's midnight, children dear.
Duck! Here comes another year.
To all of you who, like me, suspect that chance is in the saddle and rides mankind, I hope that the year to come treats you not unkindly, and that your lives, like mine, will be warmed by hope and filled with love.
See you next year!
* * *
Big Joe Turner sings "Feelin' Happy" in Shake, Rattle & Rock! The film was directed by Edward L. Cahn and released in 1956: