Nobody practices everything they preach, and in the cases of certain people, the practice-preach ratio is quite spectacularly out of whack. While I think my ratio is reasonably healthy, one thing that I recommend wholeheartedly to students but have never managed to do for myself is keep a writer's notebook. (My excuse is that this blog is to some degree a substitute, but I know that's only an excuse.) When a writer of quality publishes such a notebook, as Somerset Maugham did in 1949, the results are invariably illuminating—if not necessarily in the way that the writer in question had in mind.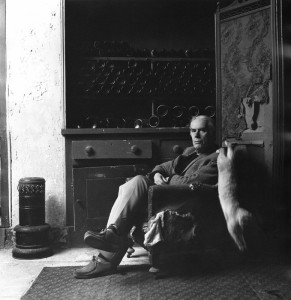 I wasn't aware that Anthony Powell had gotten on the bandwagon until Levi Stahl started tweeting entries from his notebook. It was published a year after Powell's death in 2000, though my impression is that it was his intention for A Writer's Notebook to appear while he was still alive. It's not intimate in any way, merely a 169-page collection of phrases and aperçus that he scribbled down at odd intervals for possible use in his novels and essays. Even so, it is still immensely revealing of Powell's distinctive turn of mind, not least because a modest number of the entries made it into A Dance to the Music of Time, Powell's twelve-volume novelistic masterpiece, usually but not always in altered form.
Anyone who has read Dance knows that its author had a sententious streak, but one that is far more attractive than the most familiar usage of that ambiguous word suggests. Nick Jenkins, the fictional narrator who represents Powell in A Dance to the Music of Time, is given to tossing off aphoristic observations at not-infrequent intervals, many of which are quite exceedingly wise and provocative. (This one, from Casanova's Chinese Restaurant, is my favorite: "In the end most things in life—perhaps all things—turn out to be appropriate.")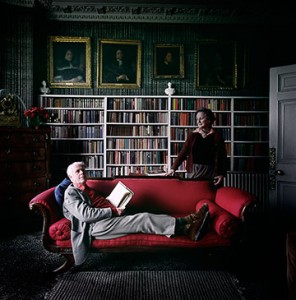 I have long been a devoted admirer of Powell's work, and in recent years I have come to feel that Dance is even better than I originally thought it to be—that it is, in fact, one of the greatest novels of the twentieth century, perhaps even as good as Marcel Proust's À la recherche du temps perdu, to which it is frequently and understandably compared. I reread the entire sequence every couple of years, always with increasing pleasure.
In honor of that midlife conversion, I've decided to spend the next two weeks reprinting excerpts from Powell's notebook in the form of daily almanac entries. I hope you find them as edifying as I did.
* * *
Excerpts from the first part of A Dance to the Music of Time, a seven-hour-long TV version of Anthony Powell's twelve-volume cycle of novels, originally telecast in 1997 on Britain's Channel 4. The four-part miniseries has never aired in this country: