10. The moment toward the end of the overture to Gypsy when the first trumpet in the pit band starts screaming on the strip music. Everybody in the audience on opening night in 1959 must have known right then that the show was going to be a hit.
9. The finale of Ravel's A Minor Trio. It always makes me think of fireworks in the sky.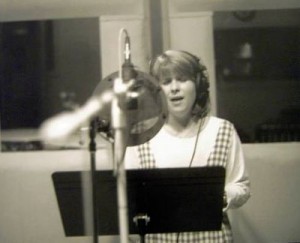 8. The way Nancy LaMott sings the line "New Jersey gives us glue" on her record of Rhode Island Is Famous for You.
7. The chorus of The Weight. Enough said?
6. The coda of Mozart's Marriage of Figaro Overture. When the violins take off, so do I.
5. The "piccolo solo" from Vladimir Horowitz's piano transcription of Stars and Stripes Forever. Even if you only play a little bit of piano, you know this is the coolest thing in the world. And no, he didn't overdub it. He didn't have to.
4. From The Who Live at Leeds, the power chords at the end of Pete Townshend's guitar solo on Shakin' All Over.
3. Every second of Leonard Bernstein's Candide Overture, from start to finish.
2. Freddie Green's rhythm-guitar strumming on the original Count Basie-Joe Williams cover version of Every Day I Have the Blues. If it doesn't make you pat your foot, check to make sure you've got one.
And here's my number-one moment of pure musical joy:
1. The end of the fugue that is the climax of Benjamin Britten's Young Person's Guide to the Orchestra. When the brass comes in playing Purcell's theme in major instead of minor, I always tear up.