I recently visited an important Phillips Collection exhibition, Made in the U.S.A., about which I hold forth in today's Wall Street Journal "Sightings" column. Here's an excerpt.
* * *
When art-loving tourists think of Washington's Phillips Collection, they usually think of Renoir's "Luncheon of the Boating Party," the museum's celebrated centerpiece, or its spectacular holdings of post-Impressionist paintings by Bonnard, Cézanne and Vuillard. But Duncan Phillips, who in 1921 turned his private collection into America's very first museum of modern art, started the Phillips (as everyone now calls it) to show his fellow countrymen that the American art he loved was good enough to stand up to direct comparison to the best work of Europe's then-contemporary masters….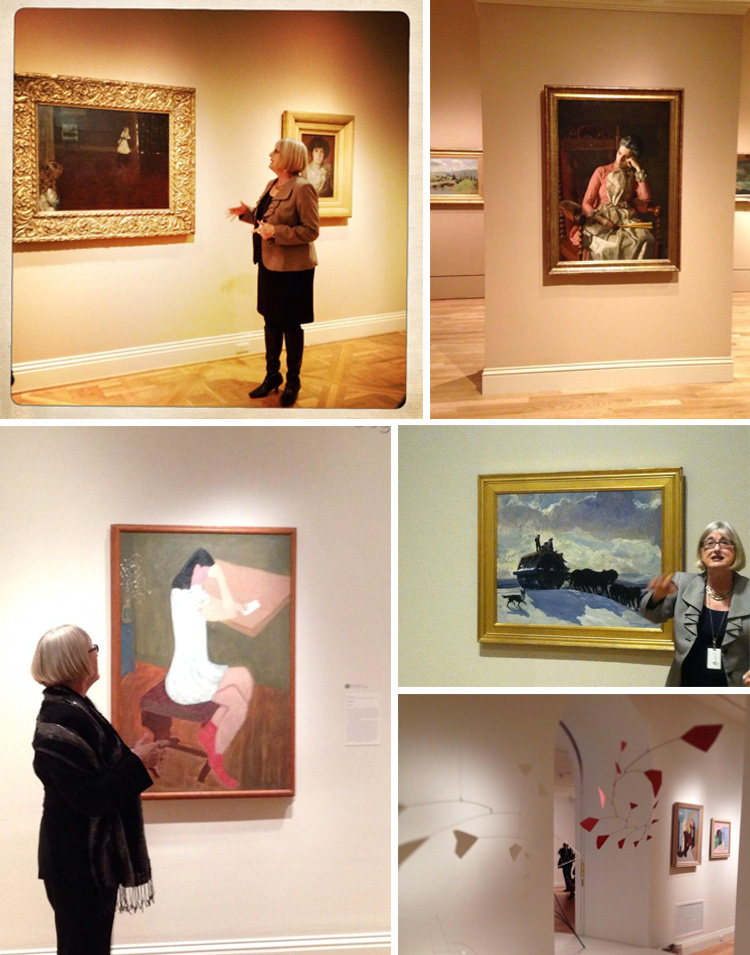 Of the 2,000 works of art in the collection at the time of his death in 1966, fully 1,400 were by American artists, and it was his custom (as it still is at the Phillips) to hang their work in close proximity to European paintings. Yet it's been nearly 40 years since his museum last mounted a large-scale exhibition that sought to tell the story of American art as seen through the eye of its founder. Now, with "Made in the U.S.A.: American Masters from the Phillips Collection, 1850-1970," on display through Aug. 31, the Phillips has triumphantly reasserted the validity of its original mission. By simultaneously exhibiting some 200-odd paintings, works on paper, photographs and sculptures by such artists as Alexander Calder, Stuart Davis, Richard Diebenkorn, Thomas Eakins, Helen Frankenthaler, Marsden Hartley, Winslow Homer, Edward Hopper, Willem de Kooning, Jacob Lawrence, Joan Mitchell, Alfred Stieglitz and John Twachtman, the Phillips leaves no doubt that long before the postwar advent of the New York School of American painting, the U.S. had come into its own as a font of world-class art.
Among the plethora of first impressions evoked by the show, two in particular stand out. The first is that it is an eloquent tribute to one man's imagination. As befits a collection assembled by an individual, it's taste-driven, not theory-driven–and Duncan Phillips' taste was unusually catholic….
Beyond that, though, "Made in the U.S.A." is a model of how a museum of a certain age can renew itself–and thrill its visitors–by making bold use of its permanent collection….
* * *
Read the whole thing here.