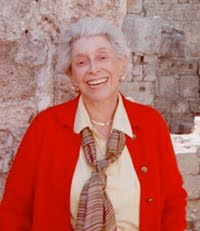 You probably won't recognize Claire P. Gordon's name unless you happen to know a great deal about swing-era jazz, and even then it may not ring a bell. She helped Rex Stewart, Duke Ellington's longtime cornet player, and Marshal Royal, the alto saxophonist who served as Count Basie's "straw boss," write their autobiographies, both of which are priceless historical documents that also happen to be enormously readable.
I knew about both of those books, but it wasn't until a couple of months ago that I was made aware of the fact that Gordon had also written a memoir of her own, a book called My Unforgettable Jazz Friends: Duke, Benny, Nat, Rex… A mutual friend told me about her book, going on to say that it might be of interest to me in my capacity as a jazz biographer. Indeed it was–very much so–but I ended up reading My Unforgettable Jazz Friends more for pleasure than anything else.
Gordon grew up in Los Angeles at a time when that city was a major center of jazz-related activity, and she plunged herself into the black jazz scene when she was a teenager, too innocent at first to realize how far removed it was from her sheltered existence and how extraordinary it was that a young white girl should have longed to explore that strange new world. Almost before she knew it, she was friendly with Benny Carter, Nat Cole, Meade "Lux" Lewis, Maxine Sullivan, and–above all–Duke Ellington and the members of his band, who spent most of 1941 in Hollywood.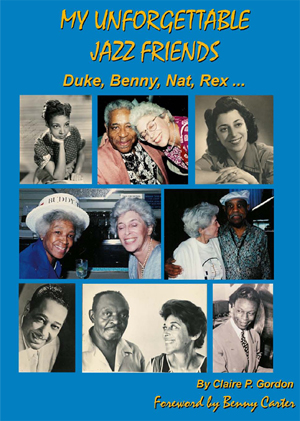 My Unforgettable Jazz Friends tells the unlikely but true tale of how Gordon got to know these great artists, and what they were like both on and off the bandstand. The style is perfectly straightforward, as if she were chatting with you over a cup of coffee, and the stories are both candid and illuminating. Though the book's gossip value is far from inconsiderable, I found Gordon herself to be as interesting as her famous friends. How amazing that she did what she did when she did it, and that she's still around more than seven decades later to tell us about it! Would that more jazz fans of her generation had taken the time to set down their memories in so engaging a way.
You can order a copy of My Unforgettable Jazz Friends here. If the popular music of the Forties means as much to you as it does to me, then I strongly suggest that you do so.