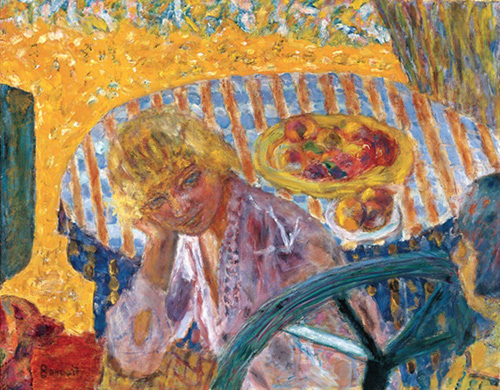 Spring finally came to Manhattan on Thursday, and I shut my iBook and headed for Central Park. It was the first time that I'd strolled through the park since October, and the occasion, like the weather, was similar: I was headed for the Metropolitan Museum of Art, this time to see "Pierre Bonnard: The Late Interiors," an exhibition of paintings and works on paper by one of the artists I love best.
The last time that I wrote at any length about Bonnard was in 2002. I'd just been to see "Bonnard: Early and Late," a splendid show mounted by the Phillips Collection, my favorite museum. I reviewed it for The Wall Street Journal:
When some ambitious art professor gets around to writing the history of taste in the 20th century, it will doubtless contain a chapter called "The Mysterious Case of M. Bonnard." Long after his death in 1947, Pierre Bonnard was mostly ignored by critics and all but unknown to the public at large. Like Vlaminck or Vuillard, he was the sort of French painter you bought if you couldn't afford a Monet. It says everything about his postwar reputation that in payment for his cameo appearance in the film "Around the World in 80 Days," Noël Coward was given a small Bonnard as a Christmas present. Flashy, unsound types like Coward reveled in his iridescent magenta-and-yellow palette, but cooler heads thought him not quite…serious.

No wonder. Not only did Bonnard turn his back on the hard austerities of cubism and abstraction, he painted the world around him with a Colette-like sensuality that still makes puritans squirm. "Draw your pleasure–paint your pleasure–express your pleasure strongly," he wrote in a 1935 notebook entry. At the height of the Age of Anxiety, who cared for pleasure?
I, on the other hand, care very much for pleasure, especially when the sun is bright and the air balmy, though there aren't many artists capable of inducing me to stay inside on a day like Thursday. Truth to tell, I'm not sure that Bonnard himself could have brought that trick off were it not for the fact that my Upper West Side apartment is within walking distance of the Met. After putting Saturday's "Sightings" column to bed, I hit the road and stayed on the move for the rest of the day.
I hadn't been to the Met since October, so I divided my time there between the Bonnard show and the modern-art galleries, where I looked in on some old friends and saw some other pieces that were new to me (including a photographic self-portrait of George Bernard Shaw that was given to the Met by Alfred Stieglitz). Once I'd seen my fill, though, I went straight back to Central Park and resumed my rambling.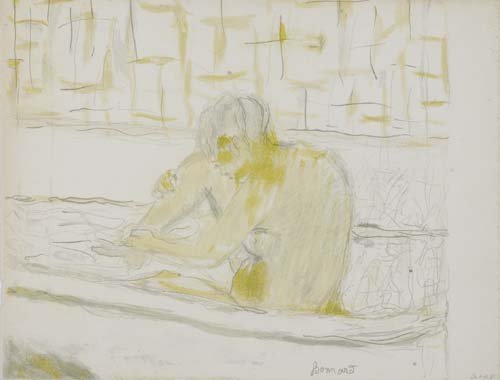 Nobody who follows this blog with any regularity will need to be told that I was greatly in need of the restorative power of art. It says something about how busy I've been that I nearly missed the Bonnard show (it closed yesterday). Don't think I'm unaware of the monomaniacal quality of my recent postings! Between Pops, The Letter, and my regular duties at the Journal and Commentary, it feels like months since I last had more than an hour or two to myself, and I doubt that Mrs. T and I will have time for anything resembling a real vacation until…oh, maybe January.
That's one of the reasons why I responded so strongly to Bartlett Sher's revival of Joe Turner's Come and Gone when I saw it on Broadway two weeks ago: it lifted me out of my seat and took me someplace else. On the way home, I thought of the last paragraph of C.S. Lewis' An Experiment in Criticism:
Literary experience heals the wound, without undermining the privilege, of individuality. There are mass emotions which heal the wound; but they destroy the privilege. In them our separate selves are pooled and we sink back into sub-individuality. But in reading great literature I become a thousand men and yet remain myself. Like a night sky in the Greek poem, I see with a myriad eyes, but it is still I who see. Here, as in worship, in love, in moral action, and in knowing, I transcend myself; and am never more myself than when I do.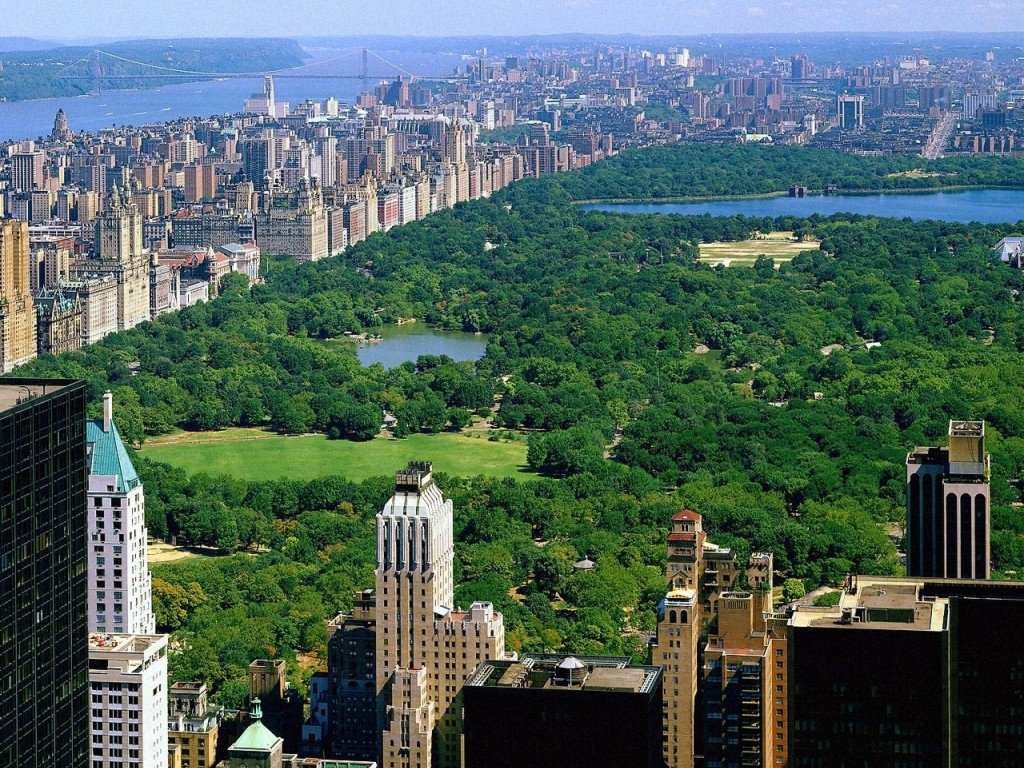 Art's near-magical power to work this mental miracle is the reason why we turn to it in times of stress–yet I'd be lying if I told you that my trip to the Met was the best thing about my day. As much as I love Bonnard, it was Central Park that truly refreshed me on Thursday, the same way it did in the weeks and months following my illness. I didn't fully understand how much the grey weather of the past few weeks had blunted my ability to rejoice in life until it went away and I felt the sunshine on my face. No artist, not even Pierre Bonnard at his most ravishing, can hope to top that.
On Friday Mrs. T joined me in New York. We saw Mary Stuart that night and all three installments of The Norman Conquests the next day. Then we left for Connecticut, where I'm writing these words. I'll be spending most of the week at my desk–I have much to do before the Broadway season ends and I fly to Chicago for the first of my summer reviewing trips–and I'm sure that I'll be frazzled again by the time I return to the Upper West Side on Friday. For the moment, though, my head and heart are full of spring, and I can't imagine being even slightly happier.