Having been tagged by Gwen Orel and Lee Ann Westover in the past two days, I decided to play this game in public. So here goes:
1. I love corned-beef hash.
2. I played Beverly Carlton in a college production of The Man Who Came to Dinner.
3. Checking into a hotel makes me feel like a grownup.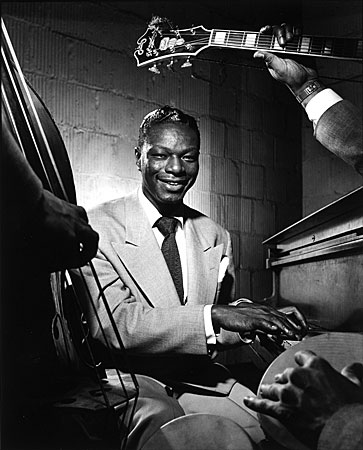 4. I don't play piano much anymore, but I can still toss off the first chorus of Nat Cole's "Easy Listening Blues" from memory. (In college my classical cheval de bataille was Brahms' A Major Intermezzo, Op. 118/2.)
5. I can't dance. Don't ask me.
6. I wrote a play once. Alas, it wasn't any good, a judgment that was confirmed by a well-known director to whom I showed it. This was before I became a drama critic–and yes, I've given the director in question plenty of favorable reviews since then. I'm nothing if not fair.
7. The thing I dislike most about myself is my chronic impatience. I try to keep it under control, but sometimes it slips out.
8. My favorite Broadway musical–not my pick for Best Musical Ever, but my personal favorite–is On the Town.
9. I don't hold grudges.
10. All but two of my closest friends (including my best friend) are women.
11. I'm shy. My apparent gregariousness is an overcompensation…
12. …which is why cocktail parties make me acutely uncomfortable.
13. I think Gene Tierney was the most beautiful of all movie stars–but I'd have rather known Ida Lupino.
14. I prefer cold pizza. (This drives Mrs. T crazy.)
15. I almost never read poetry for pleasure, even though I'm always glad when I do.
16. It's been a year since I last saw a movie in a theater.
17. I wish I had a deeper voice.
18. The last book I read was Walker Percy's The Moviegoer (which I reread every year or so).
19. I played bass on two albums, both of which are out of print and neither of which I own.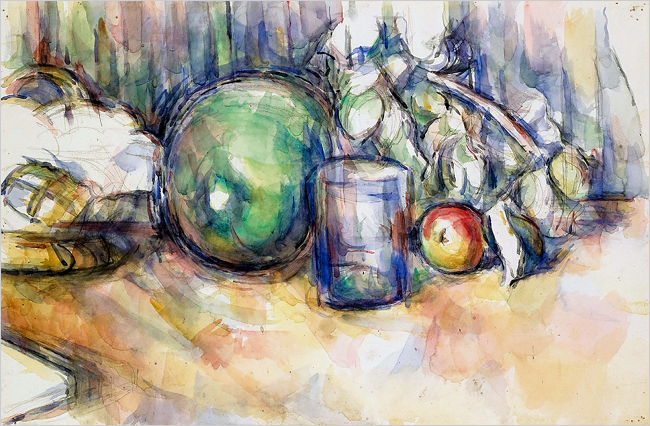 20. Given unlimited funds, the first thing I'd buy (other than a Frank Lloyd Wright house, which wouldn't be very practical) is a Cézanne watercolor.
21. I've seen Falstaff more times than any other opera.
22. I have a weakness for funny women with cat-like faces.
23. My all-time favorite rock album is The Band. Runners-up: Steely Dan's Aja, The Who Live at Leeds, and Erin McKeown's We Will Become Like Birds.
24. I look frightful in a caftan.
25. I cry easily.