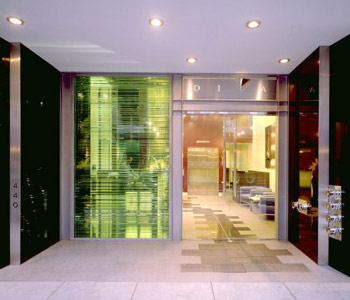 JANUARY 19 Off to San Francisco to see John Guare's Rich and Famous at the American Conservatory Theater. It's both convenient and reassuring to stay in familiar places when you travel as much as I do, so I booked myself into the Hotel Diva, which is across the street from A.C.T. The Diva is a bit boutiquey, to put it mildly, but the staff is friendly, the décor amusing, and the location unbeatable, at least if you're a professional playgoer.
JANUARY 20 I watched the inauguration of President Obama in a diner up the street, then knocked out a posting about it that pulled in a bushel of hits. Lunch with Carey Perloff, A.C.T.'s artistic director, after which I spent the afternoon writing about Flannery O'Connor for Commentary. In the evening I went to Rich and Famous with Heather Heise, whom I hadn't seen for nearly a year.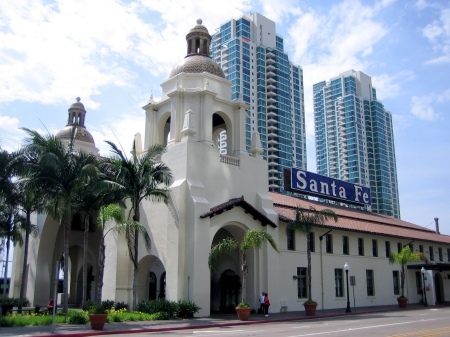 JANUARY 21 I flew to San Diego, picked up a rental car, drove to the train station, and met Mrs. T, who'd been spending a few days in Los Angeles with a mutual friend. We proceeded directly to Park Manor Suites, our regular San Diego residence, which is as dowdy and comfy as the Diva is cheerfully chic. After unpacking, unwinding, and catching up, we drove to the Old Globe Theatre to see Six Degrees of Separation, which was terrific, then returned to the hotel, whose restaurant is exceptionally good, for a late supper.
JANUARY 22 My body still thinks it's in New York, so I woke up at four-thirty sharp. A good thing, too, since I had to write and file my Wall Street Journal drama column by nine a.m. local time. Once it was done, I tiptoed out and ate breakfast in the hotel's rooftop café, then returned to the room and went back to bed.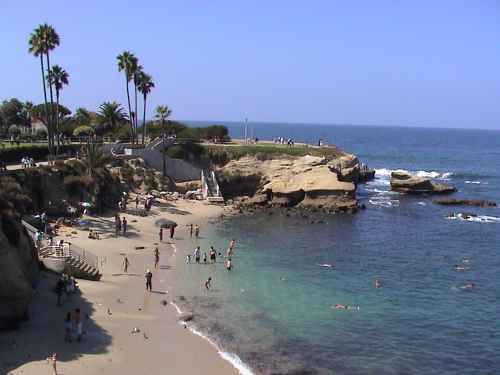 Mrs. T and I spent the afternoon driving around town. We went as far north as La Jolla, lunched on fish tacos, then made our slow way back down the coast, looking for possible places to stay next winter. (We like San Diego, which is companionable and pleasingly devoid of cutting edges.) Dinner at Café Coyote, which the hotel clerk recommended to us. "I'm Mexican, so I'm fussy about Mexican food," he said. "This place is good." It turned out to be the same place where we'd eaten last July, so we congratulated ourselves on having previously sniffed it out on our own.
JANUARY 23 To Kansas City, leaving Mrs. T behind in San Diego, where it's fifty degrees warmer. I left the hotel at six-thirty in the morning and landed at Kansas City International Airport nine hours later, having spent the middle part of the day in a Minneapolis departure lounge. It started snowing as soon as I picked up the rental car.
(To be continued)