Earlier this year the soon-to-be Mrs. T and I purchased a Jane Wilson watercolor called "Breaking Light." It was part of DC Moore Gallery's most recent exhibition of Wilson's work, about which I blogged here.
This is the watercolor: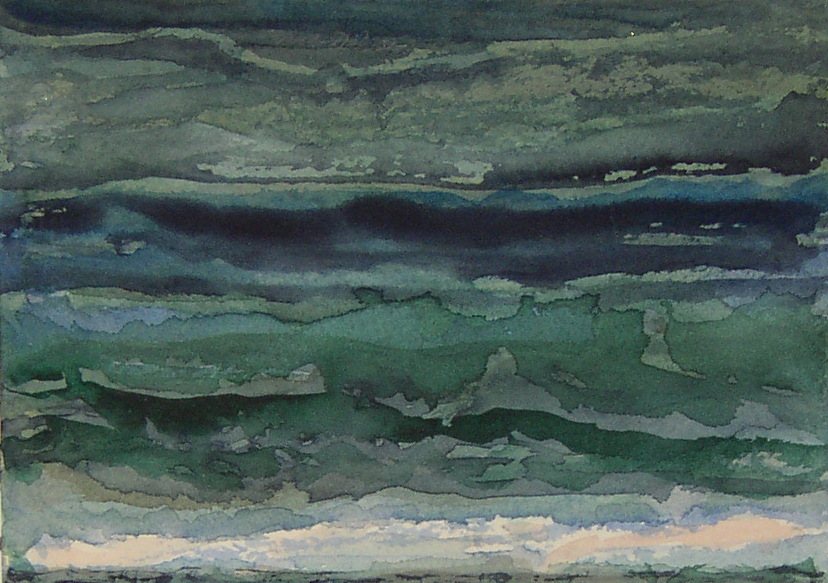 A couple of weeks ago, DC Moore sent us a copy of Valerie Gladstone's review of the show, which appeared in the March issue of ARTnews. Much to our surprise, "Breaking Light" was mentioned in the review:
Like Bonnard and Rothko, whose works resonate in a number of these paintings, Wilson employs color in various innotative ways to produce depth and create surface vitality. Her skies are so immense, they dwarf the land and sea beneath them…

The artist's watercolors were as compelling as her oils, albeit softer and with a more liquid feeling. This was abundantly apparent in her brooding aquamarine painting Breaking Light (2003).
Pretty cool, huh?