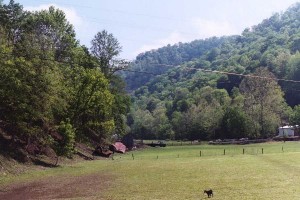 Those of us who teach classes in cultural policy at some point always engage our students in the fundamental question: why is government in the business of subsidizing the arts? Only when we have really thought about the ends of the policy can we think clearly about the best means to those ends. And there might be many: conservation of cultural traditions; cultural institutions as local amenities for current and possibly future residents; tourism; instilling civic values through the arts, for example. Here I want to focus on just one: making the enjoyment of the arts more affordable for those with low incomes, those who can attend museums or performances if the organizations are subsidized, and in turn charge less for admission, but who would not be able to afford attendance if audiences were asked to bear the full cost.
Who could object to providing these cultural benefits to those with low incomes? Here is a possible objection: it is all very well to want to assist the poor. But subsidizing this or that thing that some poor people might enjoy is not as effective as just giving poor people more money, say through tax credits for themselves and their dependents, or not asking them to pay income tax at all. That way, if they happen to want to buy tickets to the symphony they can do so, but if they want to spend their income other ways they can do that too. As Christopher Blattman recently put it in the New York Times, 'Let them eat cash.' A subsidy to the local orchestra to provide cut-price tickets will only benefit a few individuals (put aside for the moment that many of the people who benefit from cheap tickets don't need help at all), and the poor who don't happen to like classical music gain nothing from the expenditure.
Cultural subsidies help but a small segment of the lower-income population, namely those who really enjoy the art provided by the subsidized organizations – visual art, classical music and opera, theatre. Can this be justified?
I have worked on this question for many years, still trying to formulate a satisfactory answer. And I thought about it more this past week on the basis of an article that appeared in the Sunday New York Times, Annie Lowrey's 'What's the matter with eastern Kentucky.' The article is very worth reading, even though the pith of it is straightforward: these very poor counties are never going to have much in the way of economic development, but there are people there whose families have lived in the region for generations – do you continue to subsidize their living in their hometowns, or incentivize moving to places where there are jobs? For some people, the salient issues in where to live come down to job opportunities, cost of living, climate, amenities, culture. For others, 'home' is the salient issue, trumping all other concerns – where they have always lived is part of their identity, more important than income or anything else.
Should public policy treat the attachment to home as something to be supported, even at significant cost, even if it only applied to some people but not all? In the wake of Hurricane Katrina, economist Edward Glaeser took some heat for suggesting that the best policy response, taking as given the desire to provide help to displaced New Orleans residents, would be to give them cash to move elsewhere rather than try to rebuild a city whose economic prospects were never going to be that good. Should love of place be taken as something more important than cost-effective cash transfers? Margaret Jane Radin suggested that rent controls – long an Econ 101 staple example of bad economic policy – could be justified if we recognized that allowing long-term residents to stay in their homes – not 'apartments', but 'homes' in a deeper sense – mattered as something more than just making sure everyone had a roof over their heads, the location of which was unimportant (gated JSTOR link to Philosophy and Public Affairs here). Attachment to place is not just another 'preference' over goods and services – it is a part of identity that policy cannot deem unimportant.
And so, back to the subsidy of the local orchestra. There will be a part of the population, a small one, that has the love of music as a part of who they are, it defines them. Is there room then, in public expenditure, to take special account of this group of music lovers, subsidize their attendance at concerts, even though it is a benefit that will only accrue to a few?
And if we answer 'yes' to that question, where do we 'draw the line'? Should policy respect love of place, love of music and art, attachment to language as identity (the rationale given for the protection of the French language in Quebec, for example), but not, say, love of spending all day skateboarding? What are the things that truly matter for identity?
There isn't an analytic answer to these questions; the response depends on what we think we know about identity, and will differ from culture to culture. What we can do, though, is to see if we can embed some of our discussion of arts policy into the general framework of the role of the state and what we owe our fellow citizens, especially those lacking much economic power.