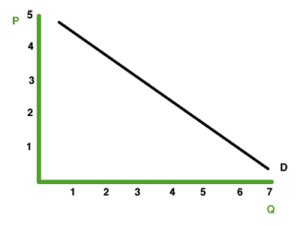 Today the Wall Street Journal and the New York Times report on statements from the Metropolitan Opera regarding recent changes in prices and box office revenues. The WSJ reports, under the headline "Met Opera Suffers Budget Shortfall From Pricing Backlash":
The Metropolitan Opera's $311 million budget fell short by $2.8 million last year, after a ticket price increase backfired and caused attendance to drop, according to a newly released financial-disclosure document.

Last February, Met officials announced a reversal of the price increase, acknowledging that their foray into dynamic pricing had had unintended consequences. The financial disclosure, filed as part of the requirements of a $100 million bond offering in 2013, shows average attendance fell to 79% of the opera house's capacity—even lower than officials projected last February.

Average attendance for the previous year was 84% of capacity.

Officials have seen this season's attendance bounce back, after reversing the price increase.
A few things to note. First, "pricing backlash" seems a bit overblown. The Met found that ticket demand was more elastic than they had anticipated, and so reversed course to a degree. But finding the right prices is always going to involve a lot of trial and error, and often the only way to learn anything about demand is to experiment, see what happens, and learn from that.
Second, it is misleading to call what the Met did "dynamic pricing", which involves changing prices over time for a given performance according to how demand to that point exceeds or falls short of expectations. The Met didn't do that – they just tried a different set of prices for a season and found that they had aimed too high, so the next season was set lower (here is the Times from a year ago with that news). Experiments in pricing are a good idea, but dynamic pricing is a bit risky – price cuts mid-stream, essentially a way of proclaiming a realization of lower-than-expected demand, can send a signal to on-the-fence potential buyers that the show is low quality, and so not worth seeing.
Third, I'm not sure how useful it is to focus too much on audience as a percent of capacity. Because there are limits to the degree the presenter can price discriminate amongst ticket-buyers, it can sometimes be the case that sales below capacity is the result of prudent, not faulty, pricing. It's enjoyable to attend a show with near full house, but attaining that goal can mean, for some arts organizations, significant losses in revenue as prices are cut well below optimum in an effort to fill every seat.