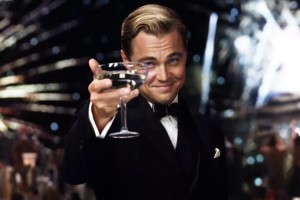 The Guardian reports:
While the high price of theatre tickets is well known, it still comes as a surprise to discover that some members of the audience for Arrivals & Departures, the latest play by Alan Ayckbourn, may have paid £1,500 for the privilege. This is the price of the ultimate luxury package on offer from the Stephen Joseph theatre in Scarborough; there are others on offer for £750. The £1,500 ticket involves access to rehearsals, backstage tours, Q and A sessions with Ayckbourn, as well as a seat at the finished play, about a blundering army unit trying to catch a terrorist at a railway station.

The theatre says the move was driven by economic necessity. Following cumulative cuts in subsidy of 18% in recent years, it makes sense to seek a greater contribution to the box office from those who might be able to pay it. The Production Syndicate, as this scheme is called, has so far raised more than £30,000. Even so, the result is that, at some performances, the amounts paid by different members of the audience will vary from £13 (the cheapest concession) to £1,500. This is even more than the difference between economy and first class on an aeroplane.
The theatre might have said this was driven by economic necessity, but why wait for that? Arts presenters offer an experience for which the willingness-to-pay for luxury extras is going to vary quite widely. The very rich value experiences beyond the ordinary. If a museum or theatre or orchestra can offer such an experience, at reasonably low marginal cost (it does not require a major investment to allow a few rich patrons into rehearsals, or to give them a tour backstage), then why not? These funds allow the company to keep other prices in check, and to have unrestricted funding for productions or other activities (say, outreach into schools, for example).