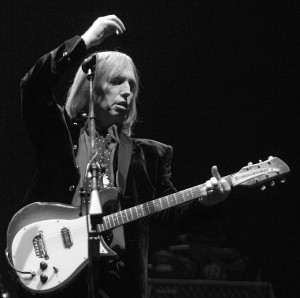 I posted re scalpers a few weeks ago. The forthcoming New York Times magazine has a story on ticket resale. It is, well, unsatisfying. The problem at hand is this: if so much money is to be made through ticket resale, why have the artists or concert promoters not done what they can to capture that money? Why leave it on the table for scalpers and StubHub?
Put in other terms, why aren't initial ticket prices closer to the level where the resulting demand would more closely approximate the capacity of the venue?
From the Times:
[Bruce] Springsteen's style [of offering low ticket prices that sell out very quickly] might seem more altruistic, but performers who undercharge their fans can paradoxically reap higher profits than those who maximize each ticket price. It's a strategy similar to the one employed by ventures like casinos and cruise ships, which take a hit on admission prices but make their money once the customers are inside. Concert promoters can overcharge on everything from beer sales to T-shirts, and the benefits of low-priced tickets can accrue significantly over the years as loyal fans return. In part, this explains why artists like Springsteen and [Tom] Petty are content to undercharge at the gate while others, perhaps wary of their own staying power, are eager to capitalize while they can.
But so far as I know, casinos and cruise ships do not charge admission prices such that capacity is quickly reached, with disappointed potential customers turned away who would have been willing to pay a high price for entry.
Further, if 15,000 people are going to attend a concert whether by paying just $50 per ticket (leaving significant excess demand for tickets) or by paying $125 per ticket (which still fills the hall), how does that affect the demand for beer and shirts? Not by $75 per person, I would think.
Finally, it seems that low ticket prices might make it less likely loyal fans return. If prices are so low that demand for tickets exceeds supply by, say, 4 to 1, then getting a ticket is something like a lottery, and the person who wins that lottery once is likely to lose next time. Fans will have a tough time returning – how do they ensure they can always get a seat? Higher prices ensure that tickets are sold to those most willing to pay, and they are the ones likely to return over the years.
And so we still have a mystery…