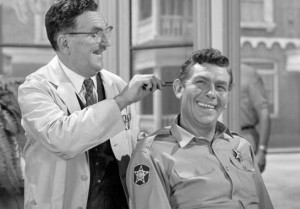 Cost disease is often cited as an economic phenomenon that poses particular challenges in the arts, especially the live performing arts.
In a nutshell, here is the theory: productivity is defined as the value of output produced per worker. Rising income over time depends upon rising productivity: if the economy is not producing more output, it cannot earn higher incomes. We earn more per person than our grandparents did because we produce more. Productivity has risen over time because we have more capital stock (machines and buildings and infrastructure) to work with, we are (on average) better educated, and we have new technologies, the latter of which turns out to be the most important in explaining growth in developed countries. But productivity growth has varied a lot across sectors. Mechanization and new technologies have meant that the output produced per worker in manufacturing, in agriculture, and in transportation, has risen very rapidly over the years. But output per person in sectors where there have not been major changes in technology or labor-saving capital has not risen so fast – think education, many aspects of health care (yes, there have been great advances in medicine, but we still need a lot of workers – nurses, physicians, technologists – to deliver health care), and live performances. Because each sector has to offer wages competitive enough to attract skilled workers, the average wage tends to rise in all sectors even if major productivity growth is only in some sectors. Cost disease is defined as the pressure on organizations in low-productivity-growth sectors arising from rising wages across the economy. Elementary schools, health clinics, and orchestras are all faced with rising wages for workers who do not have rising output.
I have never liked the term "cost disease", because it is an obviously negative phrase used to describe what ought to be celebrated: average levels of productivity, and  in turn average wages, are rising! We are getting richer (put aside the current recession and think of very long term trends). We have more income that can be used to pay for increasingly expensive schools and health clinics and orchestras (just as we find manufactured goods and transportation becoming relatively less expensive over time).
But it all depends on what people want to spend on. Hair stylists are a "cost disease" sector – not much labor-saving technological change there – but they stay in business (even as our grandparents say they cannot believe what they just had to pay for a trim) because most of us find it worthwhile to go to a stylist rather than getting some relative to cut our hair, or to do it ourselves. And I think this leads to the interesting question: if there are a lot of "cost disease" sectors, which ones remain vibrant, and which really do begin to show signs of, well, disease?
A column today by Peter Orszag (discussed by Tyler Cowen and by Matt Yglesias) reports on research that shows there may be a decline in the economic value of a college degree. More and more bartenders, firefighters and cab drivers have a degree, such that skills obtained in college are not really being put to use. One theory is that to an increasing extent jobs that once required certain levels of cognitive skills are being either outsourced or automated, and an excess supply of people with those skills has led to some of them moving "down" the economic ladder into jobs once held mostly by those without college degrees.
But there are skills, and there are skills. Yglesias asks "what are the skills for which there is no technological innovation that could replace them?". His answer is any job where customers really, really want to deal with a live person (his example is the instructor for the spinning class at your local gym: a recording could be used to lead the class but customers don't want that – they will pay the price for a live class leader). The skill that can't be replaced is the personal – how to get along with customers, communicate in a friendly way, lead them to enjoy the live experience. These are not skills which are not necessarily gained in a college degree.
And now for a sweeping statement about live performance. There are technological substitutes. We can listen to recordings (which over time have come available at lower prices and higher sound quality) instead of going to a live concert; we can watch television (ditto) instead of attending a play. Live music and theatre do have cost disease, and the means of survival for these live arts is to provide an experience that people really want to have, for which the electronic substitute is sometimes just not enough. The problem is not that audiences can no longer afford to attend the symphony or the theatre. Remember, cost disease only exists because incomes have risen. The problem is whether that is where they want to spend their money; something about the live-ness of the event has to make it worth it.