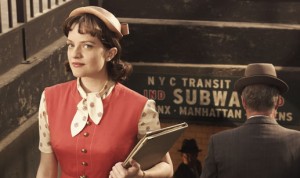 My day job is teaching applied economics to students in the Masters program in Arts Administration at Indiana University (including the topics I cover in this blog). Ours is a residential program, and the students are for the most part young, with only a few years in the work force, if any, and they are looking to launch a career in arts management. The class is typically over 90% female. What should I tell my students about gender in the workplace and at home? #
Two recent studies are relevant. The first comes from Marianne Bertrand, Emir Kamenica and Jessica Pan of the University of Chicago, "Gender Identity and  Relative Income within Households" – it is discussed in the New York Times today by Richard Thaler. Here is the abstract of the paper: #
We examine causes and consequences of relative income within households. We establish that gender identity – in particular, an aversion to the wife earning more than the husband - impacts marriage formation, the wife's labor force participation, the wife's income conditional on working, marriage satisfaction, likelihood of divorce, and the division of home production. The distribution of the share of household income earned by the wife exhibits a sharp cliff at 0.5, which suggests that a couple is less willing to match if her income exceeds his. Within marriage markets, when a randomly chosen woman becomes more likely to earn more than a randomly chosen man, marriage rates decline. Within couples, if the wife's potential income (based on her demographics) is likely to exceed the husband's, the wife is less likely to be in the labor force and earns less than her potential if she does work. Couples where the wife earns more than the husband are less satisfied with their marriage and are more likely to divorce. Finally, based on time use surveys, the gender gap in non-market work is larger if the wife earns more than the husband. #
In a nutshell: marriages are less likely to form between a couple if the woman earns more than the man; for marriages that do exhibit the wife earning more, the marriage is less stable; and, women are less likely to earn to their full potential if that would involve earning more than the man.
#
The second study (here is Hanna Rosen's take) is from Pew: #
A new Pew Research Center survey, conducted April 25-28, 2013, finds that the public remains of two minds about the gains women have made in the workplace–most recognize the clear economic benefits to families, but at the same time many voice concerns about the toll having a working mother may take on children. #
The release of the study led some men in the media to make
fools of themselves
on a grand scale, but there has always been in the media a meme of what Jessica Valenti memorably called "
sad white babies with mean feminist mommies
." And as such it cannot help but be the case that women on a management track to some degree internalize the doubts about whether the ambitious pursuit of a career is a healthy thing, a doubt that is layered upon unwarranted doubts in their own abilities (Sheryl Sandberg's
Lean In
aims to relieve these doubts, and although not without its critics I agree with
Alyssa Rosenberg
that this is a book my young women students really ought to read).
#
I have not raised issues of career and household in my classes before – I'll give it a go this fall. Meanwhile, I'll ask readers: what are you seeing in the art world in terms of career ambitions of women and men? #