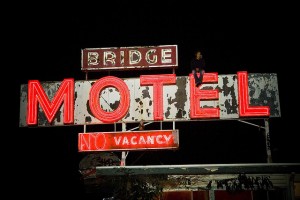 Dynamic pricing involves adjusting prices for a specific product in light of new information regarding consumer demand (see my earlier post here). Airlines and hotels will increase prices for a specific flight, or a room on a particular night, upwards if sales on those items are more brisk than was anticipated (and they will lower prices if sales are more sluggish than expected). It is also applied in the arts, although rarely, perhaps with good reason: it takes attention and effort to constantly monitor demand and choose new prices, and consumers might be very averse to unanticipated price increases (whereas airlines and hotels typically do not have that problem, since we expect variable prices in those sectors).
One positive factor about flexible prices is that price movements in response to demand ensure that those who value specific goods most highly are the ones to whom those scarce goods are allocated. For example, suppose there are only a few seats left on the 8:10 flight from Abilene to Albuquerque. Ideally, those remaining seats would go to those who most highly value them, who simply must get on that flight, rather than to those who are relatively indifferent between being on that 8:10 flight or catching one some other time, or simply deciding to drive instead of flying. As the price rises in the face of a dwindling number of remaining seats, those who really need to be on the flight are willing to pay the higher price (the airline only raises the price to a level where it still expects there to be customer demand), and those who are relatively indifferent will decline to buy, the price being too high, and will find an alternative time or means of transport. The price system, without anybody actually intending it to do so, solves a social allocation problem: how to ensure goods and services go to those who value them most highly (For a scholarly reference: this insight came from Friedrich Hayek).
This is why economists are generally not in favor of laws regulating so-called "price gouging". Via Kids Prefer Cheese, we have this report that the state of Oklahoma has a law that prohibits price increases of more than ten percent when a state of emergency has been declared, and that some hotels and car rental agencies are being investigated, in the wake of the recent tornado. But in a disaster, as at any time, we want goods and services to go to their highest valued use. For some people, finding a rental car will be extremely important. But demand will be high. Those desperately in need of a car will prefer paying a sharply increased price to finding that no agency has any cars left to rent. Likewise with hotel rooms, or bottled water, or any other good. Prices should increase when demand spikes upward.