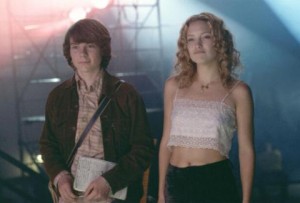 Artsjournal links to a CBC story on the prices of concert tickets:
Whether it's Justin Bieber or the Rolling Stones that fans want to see in concert, they'll likely be paying dearly.

"At first, we only spent $350. Then, the next time, we spent $450," 16-year-old Bieber fan Cara Corbett and her best friend Tyra Bright told CBC News.

"This year, it was like $650 and I was like 'I'm done … I'm not spending any more.'"

Back in the 1970s, a ticket to a Rolling Stones concert in Toronto cost around $8. Tickets for the band's upcoming Toronto stops on its 50th annversary tour start at $166.50, with the priciest spots listed for upwards of $600 a seat.

One explanation is that established acts like the Stones or Fleetwood Mac simply weren't as popular or considered iconic in decades past — and couldn't command as high a premium. There are acts that now rely on touring as their main source of revenue.

Another problem is that many groups — from sponsors to resellers and brokers — get access to tickets before the general public.

However, according to ticket sales giant Ticketmaster, a major factor is the massive and elaborate shows that make up today's typical concert experience.
I don't buy the Ticketmaster explanation. Ticket prices are high because people are willing to pay that much for a big show, and if they were not we would not get such elaborate shows in the first place. Neither do I buy the explanation that the Stones or Fleetwood Mac were not as popular back in the day. I'm old enough to remember the 1970s and trying to get tickets to these shows – yes, they were cheap (I think I paid $8 to see Elton John in 1974), but they would sell out very quickly.
I see something in the reasoning given by Alan Krueger and Marie Connolly (download the paper for free here): in the 1970s, bands toured in order to generate buzz for their records, since that's where the money was, and so they would keep ticket prices down as a cross-subsidy to market their LP's. Now there's not much to be made in recordings, and so the situation has flipped – give away recordings at very low prices (compare what you pay for a CD now with what you paid for an LP in the 1970s, adjusted for inflation, to see what I mean), and make the concert the main event.