Conversation is a way of cooperating with other people in a public way. It is a reciprocal undertaking. In participating in a spontaneous social conversation, for instance, we engage in a culturally determined and understood set of rules (you talk and I listen, then I talk and you listen). The word itself refers to a structure of turn-taking between speaker and listener. The Latin roots—conversari (to associate with) and convertere (to turn around)—are visceral reminders of this. Conversation brings us together and it can turn us around; that is, it can lead us to new information, new insights, and new opinions.
As I have indicated in earlier posts, I am deeply interested in uncovering ways in which we can facilitate our audiences' capacities to engage in more intentional conversation about the arts and to explore the role that both authentic dialogue and rigorous discussion can play in strengthening our pleasure as audience members. To be clear, dialogue and discussion are not synonymous but rather two distinct discursive modalities. Dialogue, from the Greek dialogos  (logos meaning "the word" and dia meaning "through"), is organized around the willingness to suspend personal opinions in order to listen and to learn from others.
The object of a dialogue, as David Bohm, author of the widely admired On Dialogue, explains it, is "not to analyze things, or to win an argument, or to exchange opinions. Rather, it is to . . . listen to everybody's opinions, to suspend them, and to see what all of that means." Bohm's notion of dialogue is a method of achieving a shared appreciation of multiple meanings, out of which, he stresses, "truth emerges unannounced." For him, the "picture or image that this derivation suggests is of a stream of meaning flowing among and through us and between us. This will make possible a flow of meaning in the whole group, out of which may emerge some new understanding."
This definition of truth—something new that arrives from listening and observing—is extremely appealing in an arts context, since it serves the idea and ideal of multivalence. With the fluidity of meaning that defines great art, it just might turn out that opinions (no matter how well informed) are indeed all assumptions. And, if we can share in an appreciation of various meanings, we may find that the talk surrounding an arts event is both fundamentally more democratic and more interesting.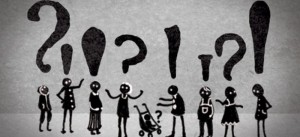 But in a robust arts ecology, there has to be room for a good argument too—fueled by strong opinions and well-reasoned points of view. We need heated discussion (from the Latin discutere, "to break up") and rigorous debate (from the Old French debatre , "to beat down"). Both terms imply a battle over territory as individual perspectives and opinions are presented and defended. The object is to engage in an analytical process (break up), and the underlying goal is to convince or persuade others (beat down).
In the Arts Talk model, I envision arts experiences where discussion and debate are as at home as they are in the sports experience and its attendant sports talk (or in a wide variety of other geographies of cultural activity, such as social television, popular music, etc.). The kind of experience where people disagree with gusto and walk away from exchanges about the serious arts buoyed by the adrenaline released when arguing over things that matter. Contemporary Americans generally do not equate the arts-going experience with this kind of pleasure, but, as I've written in a previous post, our audience forebears most certainly did.
The value of discussion and debate lies in the stakes—when we care about something we are more willing to enlist our critical thinking skills in order to support the process of argumentation.  So how do we move our adult audiences into dialogue, discussion and debate around the arts? By creating environments that support productive talk.
More on that in my next post on the talking cure.