Mark Morris Dance Group in the Mostly Mozart Festival 2009 / Rose Theater, Lincoln Center, NYC / August 19-22, 2009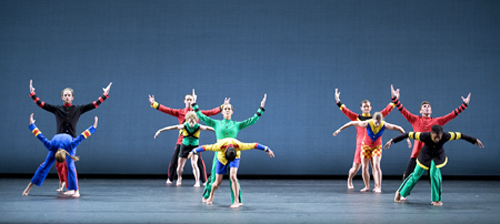 Mark Morris Dance Group in
Empire Garden.
Photo: Gene Schiavone
Mark Morris, who shares top honors (with Paul Taylor) as America's greatest living choreographer, is at mid-career, but maybe no longer at the top of his game.
The full article appeared in Voice of Dance (http://www.voiceofdance.org) on August 25, 2009. To read it, click here.