New York City Ballet: Revival of Balanchine's Swan Lake / David H. Koch Theater, Lincoln Center, NYC / February 12, 2009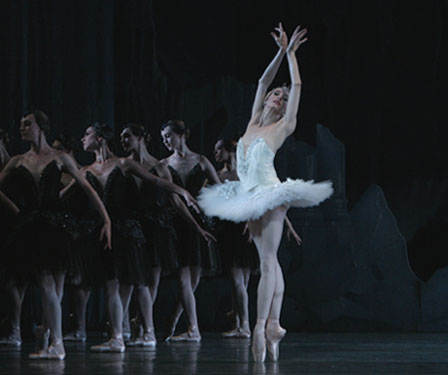 Wendy Whelan of New York City Ballet in Balanchine's Swan Lake. Photo by Paul Kolnik.
Wendy Whelan was magnificent as Odette. Her many admirers over her long career know that she was born to dance the quirkier, more angular roles in the modern ballet repertory–because of anatomy and perhaps temperament. As time passed, she grew softer and registered more emotion (very delicately). But her Odette is a triumph because she was not made for it nor it for her, and yet she looks as if she has minutely studied and absorbed the interpretations of her predecessors in a variety of distinctive productions and instinctively added some of her own touches. The result is everywhere beautifully executed, right in its intent and feeling, and in no way ballerina-ish, as if her experiences were something that could happen to any sensitive girl sufficiently romantic enough to wander by lakes at dusk.
The full article appeared in Voice of Dance (http://www.voiceofdance.org) on February 13, 2009. To read it, click here.