Noche Flamenca
Theater 80, 80 St. Mark's Place, NYC / July 9-August 12, 2008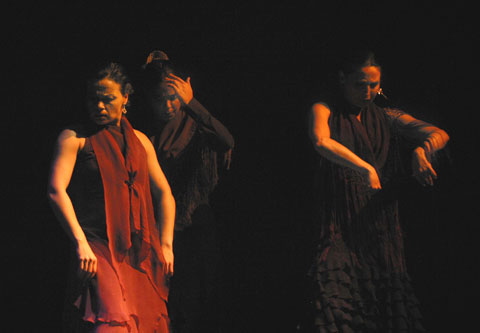 Soledad Barrio and Noche Flamenca. Photo courtesy Noche Flamenca.
The cast members work as a team to provide mounting excitement, but Soledad Barrio is still the one who takes you to places you might never have reached without her, emotional states that bare the toughest truths about human existence.
The full article appeared in Voice of Dance (http://www.voiceofdance.org) on July 15, 2008. To read it, click here.