Compagnie Maguy Marin: Umwelt
Joyce Theater, NYC / June 17-22, 2008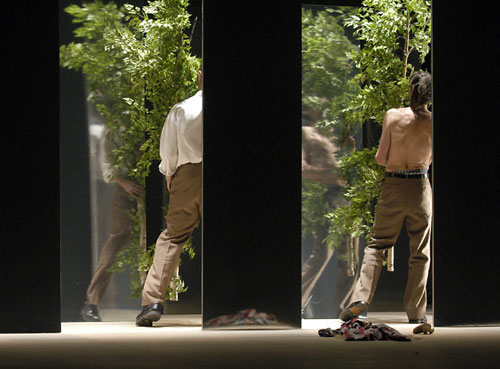 Compagnie Maguy Marin in Maguy Marin's Umwelt. Photo by Ganet.
Commentators claim that Marin, inspired by Samuel Beckett, considers the actions banal and underlines that quality by reiterating them obsessively. I suspect she has a trick card up her sleeve. They certainly don't look banal to me; I think they take on an epic radiance. I'd guess that Marin is observing the everyday world and saying "Wow! Just look at that!"
The full article appeared in Voice of Dance (http://www.voiceofdance.org) on June 24, 2008. To read it, click here.