2008 School of American Ballet Workshop Performances
Peter Jay Sharp Theater / Lincoln Center, NYC / May 31 & June 2, 2008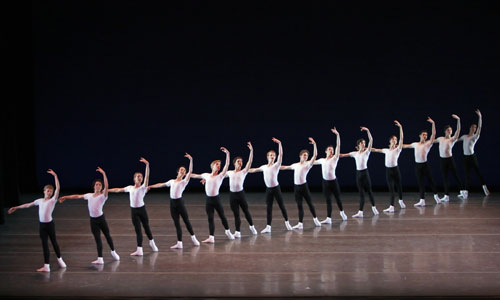 Students of the School of American Ballet in Jock Soto's Interlude. Photo by Paul Kolnik.

The performers of Jerome Robbins's "2 & 3 Part Inventions" moved with a graciousness, fluency, and technical prowess you'd hardly expect from aspirants of their tender age. They also have a more than nascent command of style and remarkable stage presence. I was especially taken by Lauren Lovette. She has the grave dignity of a princess without being high and mighty about it.
The full article appeared in Voice of Dance (http://www.voiceofdance.org) on June 3, 2008. To read it, click here.