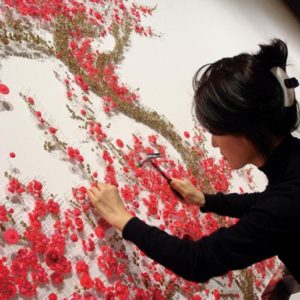 New York City is home to thousands of working artists, including many good ones who rarely receive the publicity they deserve–even then they have galleries and have had museum exhibitions. So I was pleased to be able to write even a short profile about Ran Hwang, a South Korean artist based in New York and Seoul. Her work is beautiful and meaningful. It is owned by the Brooklyn Museum, among others, and has been exhibited at Mass MoCA, to name just two examples. Her collectors include Roger Federer. But she's far from an art-world name.
It's true that her work's visual appeal is what attracted me at first. But then came the meaning–as I relate in the April issue of Traditional Home–it's about hopefulness, freedom, the limitations of freedom, the transient nature of life and the cycle that sometimes results. At least that is what I and a few curators think it's about. Have a look and you decide.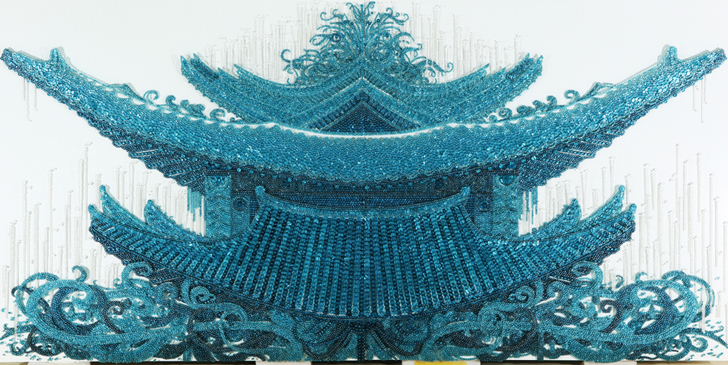 I've pasted two photos of her work here; you can see more in my piece, headlined Artfully Buttoned Up. and at the Leila Heller Gallery, on the website or in Chelsea.
Photo Credits: Courtesy of Traditional Home and Ran Hwang Studio.