Today, the Metropolitan Museum of Art* shed more staff–in the form of involuntary layoffs. As we've known for a while, the Met's financial position has deteriorated: its operating deficit has been placed at anywhere from $10 million to $40 million, depending on various scenarios. I've even heard, from informed sources, that it could be larger.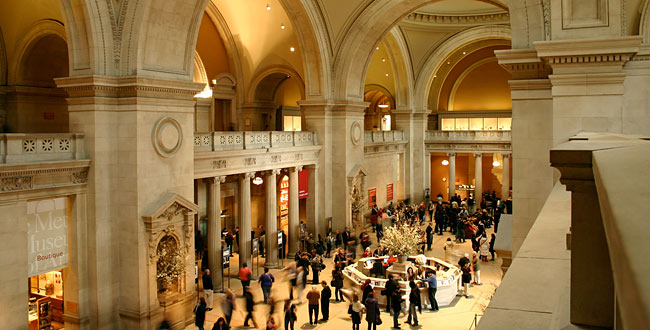 By the end of the day, some 34 people had been notified that their employment at the Met was coming to an end.
Supposedly, as this was all happening today–it will not be a drawn-out process, which is a good thing–but it is not yet clear if the dismissals were completed today.
Most of those leaving, I'm told, are not high-level. They worked in development, education. construction and the bulk of the cuts–if there is a "bulk"–were in the digital media department, which in June had 68 people. I'm told that Teresa Lai, the manager of online publications, who was project manager for the Heilbrunn Timeline of Art History, is among those leaving. She deserves credit for that–it's an amazing resource.
The Met's earlier attempt to get employees to take buyouts, which in April were offered to those over 55 who had spent at least 15 years at the museum, resulted in just fewer than 60 (I think it's either 57 or 59, I've forgotten) taking the offer. In addition to the other names I've listed here, here, here and here, they include Joan Aruz, chair of the department of Ancient Near East art, and conservator George Bisacca, an expert on panel paintings.
So, to reduce the payroll as "needed," the Met thought it had to lay off about 40 people, according to my sources.
In other, previously announced cost-cutting measures, the Met has trimmed the number of exhibitions it will present and it has trimmed the size/content of some. I understand that some loans to Jerusalem 1000-1400: Every People Under Heaven were cancelled, though it nevertheless is an excellent exhibition deserving of the praise it has received so far.
*I consult to a foundation that supports the Met.